Maritime Vessels Directory
Filters
Type
Flag
Port
Companies
Year
Gross Tonnage
Maritime News

The Wuhan coronavirus outbreak has placed the shipping industry on high alert amid a rising death toll in China and reports that the fast-spreading illness is reaching new shores.The flu-like coronavirus, first identified in Wuhan, Hubei Province, China on December 31, has killed more than two dozen people in China and is believed to have infected more than 900 worldwide, according to several media reports. Cases have been confirmed in Beijing, Shanghai and Guangdong, and internationally in travelers returning from China to Japan, South Korea, Thailand and the U.S.

Carnival Cruise Line's next flagship was floated out at Meyer Turku Shipyard in Finland, the builder announced on Friday.The 180,000-gross-ton, 5,200-passenger cruise ship Mardi Gras will be the largest in the Carnival fleet upon delivery in October 2020.Ben Clement, Carnival's senior vice president of newbuilds, says the the "one-of-a-kind" ship is a "game-changer".Meyer Turku CEO, Jan Meyer, agrees. "I believe Mardi Gras will be a truly special ship," Meyer says. "She will be the first to use our now proven liquefied natural gas (LNG) cruise ship propulsion system in North American markets and feature many other sophisticated technologies – including BOLT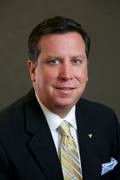 Matt Tremblay, SVP, Global Offshore, ABS, discusses the next hot growth market ... offshore wind. While the market grows, the question begs: Is the U.S. marine industry ready to meet demand?The American Bureau of Shipping convened a conference to discuss the pace and direction of the U.S. offshore wind market, including challenges and opportunities for maritime, offshore, subsea and logistics markets. Matt Tremblay, SVP, Global Offshore, ABS, moderated the event and shares some of its findings here.Where do you see opportunities today for growth in the U.S. offshore wind sector?There's a lot of opportunities and growth that we're going to experience over the next five to 10 years.

U.S.-flag lakers idled for the winter season will undergo more than $97 million in maintenance and modernization work at multiple Great Lakes shipyards before returning to service in March. The $97 million figure is an increase from $70 million in 2019, according to the Lake Carriers' Association (LCA).After working around the clock for 10 months hauling cargo over more than 70,000 miles per vessel, the ships and their crews are given a brief rest to recoup before the Soo Locks reopen and the next season starts in March, LCA said.The winter work includes the steel renewal, installation of advanced electronic navigation systems, and replacement of safety equipment such as lifeboats.

The U.S. Coast Guard's sole heavy icebreaker arrived January 22 at McMurdo Station, following a 58-day transit from the United States. Cutter Polar Star (WAGB 10) departed its' homeport of Seattle on November 26.This year marks the Polar Star's 23rd journey to Antarctica in support of Operation Deep Freeze, an annual joint military service mission to resupply the United States Antarctic stations, in support of the National Science Foundation, the lead agency for the United States Antarctic Program.The 399-foot, 13,000-ton Polar Star arrived with 159 crewmembers on board after creating a 23 mile channel through the ice to McMurdo Sound, which will enable the offload of over 19.