Maritime Vessels Directory
Filters
Type
Flag
Port
Companies
Year
Gross Tonnage
Maritime News

Substandard maintenance was found to be a major contributing factor at the root of a 2018 engine room fire aboard the DFDS ro-ro vessel Finlandia Seaways in April 2018, U.K. accident investigators found.The Lithuanian registered vessel was in transit from Zeebrugge, Belgium to Rosyth, U.K., when it suffered a catastrophic main engine failure that caused serious structural damage to the engine and a fire in the engine room. The vessel's third engineer, who was on duty in the engine room at the time, suffered serious smoke-related lung, kidney and eye injuries during his escape.According to a report by the U.K.

The longest Offshore Patrol Vessel ever built by Vittoria Shipyard was delivered this morning to the Maltese government by Luigi Duò, president of Vittoria Shipyard, during a ceremony that took place in the facilities of the Venetian company. Representing Malta was brigadier Jeffrey Curmi, commander of the armed forces. The OPV P71 is a 75-m-long vessel designed and constructed by the Venetian shipyard that specializes in building ships up to 100 meters in overall length for military, paramilitary, commercial, transportation and work-related use.

PT. Graha Trisaka Industri has awarded tug design contracts to Robert Allan Ltd. for a RAmparts 3200-W and a TRAktor 3200-V. The tugs will be built and operated by Taiwan Navigation Co. Ltd. under a long-term charter contract for CPC Corporation, Taiwan.PT. Graha Trisaka Industri is an affiliate of PaxOcean Group, Singapore with the shipyard located in Batam, Indonesia. PaxOcean and Robert Allan Ltd. have worked together successfully on a number of projects including dual fuel tug of RAmparts 2800-DF design for PSA Marine, Singapore. Four other Robert Allan Ltd. TRAktor 3200-V tugs for Formosa Chemistry and CPC Corporation respectively are also under construction at the same shipyard.

Winds of change are sweeping the maritime industry as vessel owners and operators seek ways to reduce vessel emissions. A new containership concept from Detlev Löll and TECHNOLOG joins a raft of new wind-powered cargo vessel designs aimed at reducing, or in some cases, entirely eliminating shipping emissions.The partners have designed a sailing ship that can carry 500 containers across the world's oceans with zero emissions, not only in favorable winds, but also in calm or unfavorable areas. The concept includes hydrogen and battery systems to enable the vessel to operate emissions free even during poor wind conditions.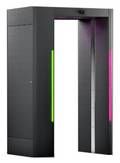 Tetranet is offering a solution to the maritime, offshore, ports and logistics markets an industrial walkthrough Covid19/virus and spores sanitizer as business seeks to return to normal. Designed for both inside and outside use, the company says it is ideal for  ports/harbors, terminals, onboard cruise ships, as well as on offshore rigs. Features touted by the company include: Walkthrough all body automatic harmless mist sterilization using HOCL (Hypochlorous) independently tested to kill 99.9999% of bacteria, viral infections, & spores.Brand Design with customers Logo/Color/Tag line Digital signage options availableSafe, harmless, used in food safety, healthcare and water treatment.