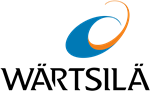 Wartsila Logo
Wartsila
Wärtsilä is a global leader in smart technologies and complete lifecycle solutions for the marine and energy markets. By emphasising sustainable innovation, total efficiency and data analytics, Wärtsilä maximises the environmental and economic performance of the vessels and power plants of its customers. In 2017, Wärtsilä's net sales totalled EUR 4.9 billion with approximately 18,000 employees. The company has operations in over 200 locations in more than 80 countries around the world. Wärtsilä is listed on Nasdaq Helsinki.
Head office
John Stenbergin ranta 2
Helsinki
FI-00530
Finland
Wärtsilä Corporation
P.O. Box 196
Helsinki
FI-00531
Finland
Ships
Special Purpose Vessel | Flag: United States of America | Port: NEW ORLEANS, LA
Maritime News

The 5th annual inland IMX show coincides with the first ever FreightWeek STL. For transport professionals, supply chain stakeholders and inland operators alike, there was something for everyone.   St. Louis, MO: This week's IMX inland marine industry tradeshow may have been the primary focus for inland stakeholders, but there were many more reasons to be here in St. Louis. Parallel with and coordinating with the 5th annual event was the weeklong FreightWeek STL event intended to spotlight freight and transportation industries, opportunities and to underscore the St. Louis region as a global freight hub.

As Volvo Penta continues its strategic penetration of the commercial maritime sector, Maritime Reporter & Engineering News checks in with Ron Huibers, President, Volvo Penta of the Americas.   When we first met with you a few years ago, Volvo Penta was in the early stages of a strategic move into the commercial maritime sector in North America. Please update your progress.  Historically, we have been strong in the marine commercial markets outside of North America. Five years ago, we made the strategic decision to leverage this global experience and supplement our marine leisure business with an increased focus on the commercial segment here in the Americas.

The all-aluminum 65m superyacht MY Roswell is a futuristic design that is sure to make an impression wherever it may roam, a new design from the hands of George Lucian (www.georgelucian.com) The MY Roswell is as stunning technically inside as it is outsite, designed to have full electric running capabilities, supported by two diesel electric engines and large electric panels that cover the numerous horizontal surfaces of the superstructure of the vessel. At first glance it appears to be a military stealtch craft, and together with the full electric capabilities, reflective hull surface, patterns, and sharp angles, make the yacht have a very discrete radar footprint, if any.

The U.S. Coast Guard Research and Development Center (RDC) in New London, Connecticut, is the service's only command conducting research, development, test and evaluation (RDT&E) support for all 11 statutory missions. Since its commissioning in 1972, RDC has been involved in over 2,000 projects and initiatives that have significantly benefited the Coast Guard and the components of the Maritime Transportation System. As the demand for research and development capability grows within the service, RDC has adapted an approach to project engagement built around three words: meaningful, relevant and impactful (MRI).

In 1975, tugboats Bouchard Boys and Evening Light enter service, both at 3,900-hp. It was also during this year that Bouchard Transportation Co. formed its long-standing current relationship with Caddell Dry Dock & Repair Co.—a partnership--to this day--is still based on trust, loyalty and family heritage. The July 2018 edition of Maritime Reporter & Engineering News will feature a special "Bouchard Transportation Co. Celebrates 100 Years" magazine. For more information contact: Greg Trauthwein, trauthwein@marinelink.com, t. 516-810-7405.