Maritime Vessels Directory
Filters
Type
Flag
Port
Companies
Year
Gross Tonnage
Maritime News

Ten people died and 251 were injured in a chlorine gas leak from a storage tank at Jordan's Aqaba port, officials and state media reported on Monday, as authorities called on residents to shut windows and stay indoors.The leak came after a tank filled with 25 tonnes of chlorine gas being exported to Djibouti fell while being transported, officials said.A video posted on state television's Twitter page showed a storage tank falling from a winch and slamming into the deck of a ship, followed by yellow-colored gas rising into the air as people ran away.City health authorities called on residents to close their windows and stay in their homes, according to state TV.

All of the major global recycling markets remain in turmoil for yet another week, with very few offers forthcoming (matching the near invisible number of units currently available for recycling), in addition to an utter lack of confidence from Recyclers across all locations that any sort of recovery is quite clearly not in the ropes anytime soon.There is the ongoing excruciating reminder that there are virtually no candidates to work on, as most ship owners are abstaining from recycling vessels from their aging fleets that have surprisingly found profitable chartering businesses across their respective sectors.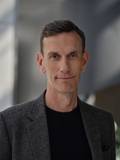 Johan Inden heads Volvo Penta's global marine business unit as part of the company's executive management team. "I have global strategy responsibility, global product responsibility, direct commercial responsibility for everything except North America; we have our own commercial setup with our local president there, Fredrik Högberg. Of course, we collaborate very closely, but we have in our DNA to be very close to customers, so we think we need a dedicated commercial organization in North America as well," Inden said.

California boatbuilder Moose Boats announced the delivery of its latest project, a 75-foot crew and cargo transfer vessel to San Francisco based Westar Marine Services.Moose Boats' biggest project to date, the catamaran will be used in the San Francisco Bay for passenger and cargo transfers. With a carrying capacity of more than 15,000 pounds of cargo and a passenger capacity of 28, the boat, christened the Madison Lynne, is an Incat Crowther designed USCG Subchapter T vessel.A Volvo Penta IPS (Integrated Propulsion System) ensures fuel efficiency and maneuverability hard to find in other propulsion systems.
Thordon Bearings' authorized distributor in Mexico, TZ Industrias, has secured an order to supply the Canadian company's TG100 shaft seals, equipped with a safe return to port (SRTP) emergency seal, to a quartet of shrimpers operated by Pesquera Axel, one of the country's leading fishing vessel operators.TZ Industrias will deliver four 127mm (5in) diameter mechanical seals to the Mazatlán-based repair yard Constructora y Reparadora de Buques for installation this June to the 7m (23ft) long fishing vessels Kukulkan, Chavito, Chavito 2 and Judilily.