FEDERAL SATSUKI
| Type | Date of Build | FlagValue | RegisterValue | Port of Regestry |
| --- | --- | --- | --- | --- |
| Bulk Carrier | 2012-05-24 | Marshall Islands | | MAJURO |
| IMO Number | Official Number | Call Sign |
| --- | --- | --- |
| 9515101 | 4642 | V7YE6 |
| Legnth | Breadth | Gross tonnage | Net tonnage | Deadweight tonnage |
| --- | --- | --- | --- | --- |
| 199.8 | 23.762 | 20465 | 12136 | 35300 |
FEDERAL SATSUKI Owner, Manager, Shipyard
Maritime News

Container shipping rates from China to the United States have scaled fresh highs above $20,000 per 40-foot box as rising retailer orders ahead of the peak U.S. shopping season add strain to global supply chains.The acceleration in Delta-variant COVID-19 outbreaks in several counties has slowed global container turnaround rates.Typhoons off China's busy southern coast in late July and this week have also contributed to the crisis gripping the world's most important method for moving everything from gym equipment and furniture to car parts and electronics.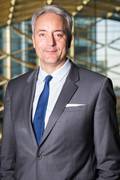 Oil and gas services company SBM Offshore on Thursday reported a better than expected decline in core profit for the first half of 2021 as it looks to develop floating offshore wind projects.After reducing spending sharply in the face of a pandemic-induced demand collapse, major energy companies have profitted from surging oil and gas prices that have fed into investment budgets, buoying SBM's results.The Dutch company's first-half earnings before interest, tax, depreciation and amortisation (EBITDA) were down 4% at $501 million, beating the $477 million expected by analysts in a company-provided consensus and allowing it to stick to its previous full-year guidance.

Bureau Veritas (BV) and MaDfly – Marine Drone Services – report the completion of a full in-water ship's hull survey via mini ROV on Brittany Ferries' ship Bretagne.The survey was supervised by BV on behalf of the French Flag to validate the integrity of the entire ship's hull's bottom. According to BV this inspection was the first of its kind, with the test survey performed twice. A remotely operated drone performed an in-water survey with a BV surveyor onboard the vessel. In parallel, Bureau Veritas also tested the capability with its own remote inspection solutions using full HD live video footage from MaDfly.

Petrochemicals giant Saudi Basic Industries Corp (SABIC) swung to a $2 billion quarterly profit and said it expects solid performance to continue in the second half of 2021, backed by healthy demand and rising oil prices.SABIC, the world's fourth-biggest petrochemicals company by sales and asset value, swung to a second-quarter profit of $2 billion (up from a $592M loss in the same period last year) beating the average forecast of $1.6B by six analysts according to Refinitiv data."Average selling prices rose by more than 10% backed by oil price increases and healthier demand.

Chinese iron ore futures fell below a key 1,000 yuan per tonne level on Thursday, falling more than 5% to their lowest in more than two months as domestic consumption remains sluggish on steel production controls.The most active iron ore futures on the Dalian Commodity Exchange, for September delivery, plunged as much as 5.6% to 999 yuan ($154.54) per tonne, their lowest since May 27. They were down 4.6% to 1,009 yuan a tonne as of 0322 GMT."Domestic consumption (for iron ore) is weakening significantly... due to different perception of crude steel output cuts, iron ore prices have been fluctuated recently," analysts with Huatai Futures wrote in a note.