STENA PERFORMANCE
| Type | Date of Build | FlagValue | RegisterValue | Port of Regestry |
| --- | --- | --- | --- | --- |
| Tanker for Oil and Chemicals | 2006-06-29 | Bermuda | | HAMILTON |
| IMO Number | Official Number | Call Sign |
| --- | --- | --- |
| 9299159 | 737892 | ZCDR5 |
| Legnth | Breadth | Gross tonnage | Net tonnage | Deadweight tonnage |
| --- | --- | --- | --- | --- |
| 182.9 | 40.035 | 36168 | 19687 | 65065 |
STENA PERFORMANCE Owner, Manager, Shipyard
Maritime News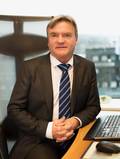 UECC has emerged as a leader in regards to decarbonization, with an order earlier this year for its third LNG battery/hybrid Pure Car/Truck Carrier (PCTC). Glenn Edvandsen, CEO, discusses the strategy and the future for this Oslo-based ship owner.Glenn, to start, can you give a by-the-numbers overview of UECC?United European Car Carrier is a pan-European trading carrier, trading up to the Baltic, as far east as Turkey and down to north Africa. We operate about 18 vessels (of which) UECC-owns six, ranging from (a capacity of) 5,000 cars down to 1,000.

Japanese shipping giant Mitsui O.S.K. Lines (MOL) is working on a project for research and development of a sail (Delta Sail) that can be mounted on ships' cargo handling cranes and similar equipment to boost propulsion force.MOL's subsidiary MOL Drybulk, Oshima Shipbuilding, and Iknow Machinery are part of the R&D project which aims to reduce greenhouse gas (GHG) emissions from vessels while underway, by unfurling the sail placed on ship such as triangular parts of existing cargo handling cranes to use offshore winds to provide additional propulsion force.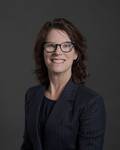 Huntington Ingalls Industries, the U.S. largest military shipbuilding company, said Tuesday that Kimberly Lebak of its Technical Solutions division has been named president and general manager of HII Nuclear-led joint venture Newport News Nuclear BWXT-Los Alamos (N3B).As president and general manager of N3B, Lebak is responsible for managing the 10-year, $1.4 billion Los Alamos legacy cleanup contract for the U.S. Department of Energy Environmental Management's Los Alamos Field Office."Kim is well known from her numerous senior executive contributions in government

Swedish ferry company Stena Line's new ferry Stena Scandica arrived in the port of Nynäshamn in Sweden this morning when it completed its overnight maiden voyage from Ventspils, Latvia.Stena Scandica is the first of two new large and modern ferries on the route between Ventspils and Nynäshamn in Sweden this year.  The vessel adds another 70%  more cabins and 30% more freight capacity compared to the existing vessels and offers an attractive alternative way to travel on the Baltic Sea, Stena Line said.Johan Edelman, Trade  Director Baltic Sea North said: "We have been carrying passengers and freight in the Baltic Sea region for almost ten years.

The Baltic Exchange's main sea freight index snapped four sessions of gains on Tuesday due to lower rates in the capesize and panamax vessel segments.The index, which factors in rates for capesize, panamax and supramax shipping vessels carrying dry bulk commodities, dropped 44 points, or 1.4%, to 3,166.The capesize index lost 106 points, or 2.7%, to 3,844, its lowest since July 22.Average daily earnings for capesizes, which typically transport 150,000-tonne cargoes of iron ore, fell by $875 to $31,880.