Maritime Vessels Directory
Filters
Type
Flag
Port
Companies
Year
Gross Tonnage
Supply Vessel/Tug | Flag: Norway | Port: SKUDENESHAVN
Supply Vessel/Tug | Flag: Norway | Port: SKUDENESHAVN
Maritime News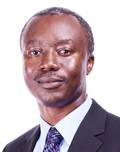 The global seafarers crisis takes center stage at the World Maritime University (WMU), as Dr. Michael Ekow Manuel discusses the importance of seafarers, seafarer training and the MarTID 2021 survey.While many maritime professionals have the theoretical 'salt in their veins', a career at sea seemingly predestined by family ties and/or geographic proximity, that is not the case for Dr. Michael Manuel, Professor, WMU. Hailing from Ghana, Dr. Manuel from a young age had a fascination with vehicles and everything that moves, but ships were not his focus, rather airplanes.

Italian shipbuilder Fincantieri on Thursday reported a 27.3% rise in first-quarter core profit to 101 million euros ($122.06 million) and confirmed its guidance for the full year.Revenue stood at 1.43 billion euros, a 9.1% increase compared to the first quarter last year when production at the group's Italian shipyards was suspended in March due to a national lockdown to contain the spread of the coronavirus.The order intake stood at 300 million euros in the January-March period.Net debt rose to 1.62 billion euros from 1.06 billion euros at the end of December due to ship delivery deferrals agreed with clients but should go back to 2020 levels by the end of this year, the company added.
The Baltic exchange's main sea freight index fell to a near two-week low on Thursday pressured by a decline in capesize and panamax vessel rates.The Baltic dry index, which tracks rates for capesize, panamax and supramax vessels ferrying dry bulk commodities, fell 62 points, or 2%, to 3,077, the lowest since April 30.The capesize index fell 160 points, or 3.4%, to 4,549, its lowest since April 27.Average daily earnings for capesizes, which typically transport 150,000-tonne cargoes of coal and steel-making ingredient iron ore, decreased by $1,331 to $37,724.The panamax index fell 50 points, or 1.6%, to 3,017.

German container shipper Hapag-Lloyd said on Wednesday it increased its net profit in the first quarter to 1.2 billion euros ($1.45 billion) and kept up its guidance for "clearly higher" full year earnings."We concluded the first quarter with a very positive financial result and look back overall on a solid start to the year," said Rolf Habben Jansen, chief executive of Hapag-Lloyd, the world's number five container liner.Its net profit had slumped to 25 million euros a year ago as the coronavirus pandemic hit.

ABB Marine & Ports said it has developed a new Blended Learning program for Azipod propulsion in response to customers' requests for safe and efficient training of crews during global travel restrictions.The new program combines traditional classroom training with instructor-led lessons via conference call, assignments and e-learning available on the ABB Marine Academy digital learning platform; remote simulator training developed with support from the Aboa Mare Maritime Academy and Training Center in Turku, Finland"Our customers require Azipod propulsion training before crew go onboard to ensure competence and that equipment is used most efficiently