Maritime Vessels Directory
Filters
Type
Flag
Port
Companies
Year
Gross Tonnage
Tanker for Chemicals | Flag: United Kingdom | Port: CARDIFF
Tanker for Chemicals & Oil Products | Flag: United Kingdom | Port: CARDIFF
Maritime News
Houthi authorities in Yemen have given long-awaited approval for a United Nations plan to visit and assess a deteriorating oil tanker off Yemen's coast that is threatening to spill 1.1 million barrels of crude oil into the Red Sea.Staff and equipment could be expected to arrive at the tanker by late January or early February, U.N. spokesman Stephane Dujarric told reporters on Tuesday.Hussein al-Azzi, the Houthi deputy foreign minister, said on Sunday Houthi authorities had sent a letter confirming they would welcome the U.N. team of experts, adding they were waiting for confirmation of an arrival date.
A Greek-operated tanker was damaged by a mine at a Saudi Arabian terminal, damaging its hull, British maritime security company Ambrey said on Wednesday.The Maltese-flagged tanker Agrari is operated by Greece's TMS Tankers, Ambrey said.TMS could not be reached for immediate comment.(Reporting by Jonathan Saul; writing by Lisa Barrington; editing by Jason Neely)

Russia plans to build a metals plant in the Far East at an estimated cost of $2.2 billion and supply steel sheet to the Zvezda shipbuilding yard as part of a push to develop the Arctic, Rosneft CEO Igor Sechin said.The head of the oil producer said during a televised meeting with Russian President Vladimir Putin that the planned facility on Sukhodol Bay would produce 1.5 million tonnes of steel sheet and steel pipe products per year.The Zvezda shipbuilding yard is set to play a prominent role in Russia's push to make the Northern Sea Route an important Arctic transit corridor for oil, coal and commercial shipping.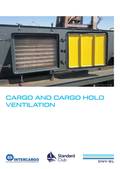 Proper ventilation is essential to preventing damage to the cargo and to ensure the safety of the crew and vessel in bulk carriers. To provide ship's masters and crew with an understanding of different ventilation requirements for bulk cargoes, INTERCARGO, The Standard Club and DNV GL, the world's leading classification society, have launched a new ventilation guide.The guide covers the main aspects on how and when to ventilate to control of humidity and to remove flammable and toxic gases released from cargoes. In addition, fumigation issues and the entry of ship's personnel into confined spaces are addressed. The guide also sets out the regulatory requirements related to ventilation.

Some coal imported into China had failed to meet environmental standards, a foreign ministry spokesman said on Wednesday in response to reports of dozens of shipments of Australian coal stalled in Chinese ports."In recent years Chinese customs have conducted risk monitoring assessments on the safety and quality of imported coal, and we found that many coal imports have failed to meet environmental standards," foreign ministry spokesman Zhao Lijian said when asked about the Australian coal at a regular briefing.China has not given an official reason why the numerous shipments have not been accepted.