Maritime Vessels Directory
Filters
Type
Flag
Port
Companies
Year
Gross Tonnage
Maritime News

In a collective call to action for the decarbonization of shipping last year, 34 signatory CEOs from the industry made clear that efforts to significantly lower the carbon footprint of shipping presented "biggest technology challenge in the past 100 years".This statement was not an exaggeration. In fact, the transition to a low-carbon future will take more than an unprecedented commitment to the research and development that traditionally underpins technological advance.  Finding complex solutions that are at once commercially viable, technically feasible

For some years now, the maritime sector has experienced breaches of various computer and information technology (IT) systems.  Primarily, these breaches have been collateral damage.  The maritime sector has almost never been the intended target.  That does not mean that the damage has been minor.  In June 2017, A.P. Moller-Maersk suffered a major cyber-attack.  The malware had been designed by Russian hackers to disrupt the Ukrainian power sector.  Once released, though, it proved to be indiscriminate, infecting IT systems worldwide that had not been kept up to date.  In the case of A.P.
Norway-based floating LNG giant Höegh LNG has signed a time charter contract for a floating storage and regasification unit (FSRU) Höegh Galleon with Cheniere Marketing International.The time charter commences in September 2019 after the delivery of the unit, Höegh LNG's tenth, from Samsung Heavy Industries Co., Ltd.The terms of the time charter ensure the Höegh Galleon's availability to serve the AIE project in Port Kembla, Australia, where Höegh LNG is the FSRU provider on a back-to-back basis. AIE recently announced a contract to supply gas to its foundation customer from 1 January 2021.Under the contract with Cheniere, Höegh Galleon will earn a fixed daily charter rate.Sveinung J.S.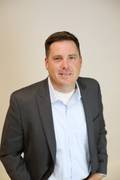 Based in Miramar, FL, ABB Vice President Ed Schwarz is today responsible for developing and leading the newly created new sales team for ABB in North America.He is the firm's leading advocate for new build opportunities in US and Canada and more importantly, developing the business strategy necessary for bringing hybrid and electric solutions to North America market. A graduate of the U.S. Merchant Marine Academy at Kings Point, NY, he earned a Bachelor of Science in Marine Engineering and Shipyard Management in 2000. Additionally, he served in United States Navy as Lieutenant, US Naval Reserve until 2011.

U.S. crude exports are gaining traction in Europe as even Ukraine turns into a significant consumer of American barrels at the expense of Russian supplies amid heightened U.S. political pressure on Moscow and problems over contaminated Russian oil.Ukraine this month received its first ever barrels from the United States, according to Refinitiv Eikon flows data, as the tanker Wisdom Venture unloaded 80,000 tonnes of Bakken crude in Odessa on July 6 for the Kremenchug refinery, the port said.Russia often struggles to export oil from the Black Sea via the narrow Turkish Bosphorus and Dardanelles straits due to congestion, making the arrival of the U.S.