Maritime Vessels Directory
Filters
Type
Flag
Port
Companies
Year
Gross Tonnage
Tanker for Chemicals & Oil Products | Flag: Norway | Port: BERGEN
Tanker for Chemicals & Oil Products | Flag: Norway | Port: BERGEN
Tanker for Chemicals & Oil Products | Flag: Norway | Port: BERGEN
Maritime News
About one third of the roughly 150 ships owned by companies controlled by Singapore tycoon Lim Oon Kuin and his family have been sold as part of efforts to repay billions of dollars of debt owed to creditors, two sources told Reuters.Accounting firm Grant Thornton, court-appointed supervisor of Xihe Holdings, put up several vessels for sale through shipbrokers in September last year. Xihe Holdings is owned by the Lim family and held the bulk of their fleet.The rest of the ships are majority-owned by Xihe Capital - currently under liquidation according to Singapore business registry records - and 10 single purpose companies.

Oil prices open March 2021 on a strong note, supported by optimism about COVID-19 vaccinations, a U.S. stimulus package and growing factory activity in Europe despite coronavirus restrictions.Brent crude was up 63 cents or 1% at $65.05 a barrel by 1150 GMT, and U.S. West Texas Intermediate (WTI) crude jumped 62 cents or 1% to $62.12 a barrel. Both contracts finished February 18% higher."The three major supportive factors are the prevalent vaccine rollouts, the optimism about economic growth and the view that the oil balance will get tighter as a result of the first two points," PVM Oil Associates analyst Tamas Varga said.Support also came from a $1.
The U.S. Navy awarded Austal USA a $235 million undefinitized contract action modification on Feb. 26, 2021, for the detailed design and construction of Expeditionary Fast Transport (EPF) 15.The EPF program, currently operating on schedule and under budget, has delivered 12 ships to the fleet.  The versatility of the EPF design has enabled each ship to provide a significant operational capability tailored to the needs of each geographic command. EPF 15 will include enhanced medical capability to increase its operational capability."At its core, the EPF is designed to be highly capable, flexible and affordable," Austal USA Chief Financial Officer and interim president Rusty Murdaugh said.

Maersk Training UK (MTUK) has appointed a new managing director as the company looks to expand its offering to the North Sea energy sector. Leonardo Machado joins MTUK having previously been managing director of the company's operations in Brazil for six years. Machado played a key role in developing training for the wind and production industries, as well as expanding service solutions for the firm.With plans in place to grow and expand the business in the UK, Machado is aiming to make MTUK the preferred training and solution partner across the oil and gas and renewables sectors.He said: "Moving to the UK to take up this role seemed like a natural step in my career.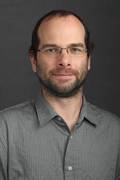 Brunswick Corporation, in a move to to build on its ACES (Autonomy, Connectivity, Electrification & Shared Access) strategy to develop solutions to further improve boater experiences, named Jason Arbuckle to a newly formed role of Marine Autonomy Technology Lead.  Arbuckle joined Mercury Marine in 1997 and has since advanced through the company, working to lead some of the company's many award-winning innovative technology solutions.  Throughout his career, Arbuckle has been instrumental in the development of helm software for Mercury Marine products from single engine to six engine vessels and has been granted more than 45 patents related to marine control systems.