Maritime Vessels Directory
Filters
Type
Flag
Port
Companies
Year
Gross Tonnage
Tanker for Chemicals & Oil Products | Flag: France | Port: MARSEILLE
Tanker for Chemicals & Oil Products | Flag: France | Port: MARSEILLE
Tanker for Chemicals & Oil Products | Flag: France | Port: MARSEILLE
Maritime News

Russia's Zvezda Shipbuilding Complex has cut first steel for the Leader project's flagship nuclear icebreaker Russia, said to be the world's most powerful.The Zvezda shipyard, owned by a consortium led by oil giant Rosneft, is working with Atomflot, a subsidiary of Russian nuclear group Rosatom, to build the icebreaker, which will help boost year-round commercial vessel traffic on the Northern Sea Route connecting Europe and Asia along Russia's northern coast.Scheduled to be commissioned in 2027, the icebreaker will be equipped with two RITM-400 type nuclear reactors, four turbines and four electric propulsion motors.

Wabtec Corporation said it has been awarded a contract worth more than $10 million to supply engines for the first two of the U.S. Maritime Administration's (MARAD) National Security Multi-Mission Vessels (NSMVs) being built at Philly Shipyard.In April Philly Shipyard was selected to build up to five NSMVs that will enable at-sea training for America's future mariners and support humanitarian assistance and disaster relief. The first two NSMV ships will be homeported at state maritime academies in New York and Massachusetts.Wabtec said its V250 Series diesel engines will be manufactured at Wabtec's Grove City, Pa.
The Kriti Bastion oil tanker is making its way to Libya's recently re-opened Es Sider oil port, two shipping sources said and ship tracking data showed on Thursday.The Aframax ship is the second vessel to head to the port, following Unipec's Delta Ocean which is awaiting permission to load. The tanker was chartered by Vitol, two trading sources said.Libya's state-owned National Oil Corp on Wednesday lifted force majeure on crude loadings from Es Sider after a six-month closure, but local guards have prevented loadings from resuming.

Italian authorities have seized a boat operated by a German NGO that last month rescued more than 200 people stranded at sea, because it did not comply with safety rules, the Coast Guard said on Thursday.In April, Italy banned migrant rescue ships from docking in its ports until July 31 because of the COVID-19 pandemic. It now transfers all those saved at sea onto large ferries which must wait off its coast.Sea-Watch 3, managed by German non-governmental organization Sea-Watch e.V., had moored in the southern Italian port of Porto Empedocle.The mainly African passengers were moved to the Italian ferry Moby Zaza, where 28 tested positive for the new coronavirus.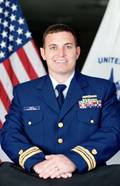 The Liberian Registry announced Dallas Smith has been hired as the Director of LNG and Offshore Technology, and as General Manager of the Liberian International Ship and Corporate Registry's (LISCR) new Houston Office.Smith brings to his new role at LISCR over 20 years of experience as an officer in the U.S. Coast Guard. Before his retirement last month, Smith was head of the USCG Liquefied Gas National Center of Expertise where he was responsible for executing the Coast Guard's entire liquefied gas safety, security, and environmental compliance mission around the world.