Maritime Vessels Directory
Filters
Type
Flag
Port
Companies
Year
Gross Tonnage
Maritime News
The deadline to apply for inclusion in Marine News magazine's annual MN100 awards edition has been extended to July 10.Each year, the publication's August issue profiles 100 of the top firms in the shallow-draft, brown water, workboat space. Is your company one of the best? Apply now.The 100 companies selected will be featured in the largest BPA-audited b-to-b publication in this genre. OEMs, service providers, shipyards, operators and the full gamut of marine-related businesses are eligible. But, only those who apply will be considered.Click here to apply.Let us know if you have questions. Reach editor Eric Haun at haun@marinelink.com.

With the new electric Voith Schneider Propeller (eVSP), Voith is pushing ahead with the continuous electrification of its drive technologies. Among the advantages of the new eVSP are high efficiency and the reduction of complexity, since the permanent-magnet synchronous motor is already integrated in the propeller. The complete omission of gears reduces noise to a minimum and frees up critical space on the ship.The drive system combines the technology of the VSP with over a decade of electrical know-how of the Voith Inline Thruster (VIT).

The success of the first lines boat / utility vessel Dongara Marine built for Jetwave Marine led the Western Australian marine services provider to acquire a second.Jetwave Nelson Point is the latest addition to Jetwave Marine's owned and operated fleet, which includes nearly 30 specialized commercial vessels including harbor tugs, barges, multi-cats, utility / crew boats, and port service craft. These cater to the requirements of clients in the oil and gas, and resource industries Australia-wide.Designed by Southerly Designs, the 9.8 meter aluminum work boat can perform a variety of harbor services tasks including line handling, crew/personnel transfer, and survey operations.

Maritime connectivity and IT solutions provider Marlink said it has signed a new service agreement with Stolt Tankers, extending a partnership between the two companies that began in 2011.Under the new agreement, Marlink will provide Stolt Tankers' fleet of 83 chemical and parcel tankers with a bandwidth upgrade, enabling even greater digitalization of its operations. The package includes version 5.0 of Marlink's XChange communications management system, which will deliver greater efficiency in IT management processes as well as reinforced cyber security, Marlink said.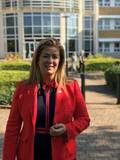 Global maritime charity Sailors' Society announced Sara Baade has been appointed as its new chief executive officer, starting in September 2020.Baade has a strong background in management and strategic policy and brings extensive experience in leading an international welfare charity from her current role as CEO of The Army Families Federation. Her career also includes working as a senior civil servant for the Department of Business Innovation and Skills, a directorship at the charity UK Skills and substantial experience in investment banking.