Maritime Vessels Directory
Filters
Type
Flag
Port
Companies
Year
Gross Tonnage
Maritime News

Dutch FPSO leasing specialist SBM Offshore has secured a firm deal with Petrobras to lease and operate a newbuild FPSO at its giant Buzios offshore oil field in Brazil.The firm contract, for the 26.25 years lease and operation of the FPSO to be named Almirante Tamandaré, follows the signing of the binding Letter of Intent announced back in February. SBM Offshore did not share the financial details.FPSO Almirante Tamandaré will be deployed at the Búzios field in the Santos Basin approximately 180 kilometers offshore Rio de Janeiro in Brazil. The FPSO is expected to be delivered in the second half of 2024.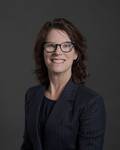 Huntington Ingalls Industries, the U.S. largest military shipbuilding company, said Tuesday that Kimberly Lebak of its Technical Solutions division has been named president and general manager of HII Nuclear-led joint venture Newport News Nuclear BWXT-Los Alamos (N3B).As president and general manager of N3B, Lebak is responsible for managing the 10-year, $1.4 billion Los Alamos legacy cleanup contract for the U.S. Department of Energy Environmental Management's Los Alamos Field Office."Kim is well known from her numerous senior executive contributions in government

Swedish ferry company Stena Line's new ferry Stena Scandica arrived in the port of Nynäshamn in Sweden this morning when it completed its overnight maiden voyage from Ventspils, Latvia.Stena Scandica is the first of two new large and modern ferries on the route between Ventspils and Nynäshamn in Sweden this year.  The vessel adds another 70%  more cabins and 30% more freight capacity compared to the existing vessels and offers an attractive alternative way to travel on the Baltic Sea, Stena Line said.Johan Edelman, Trade  Director Baltic Sea North said: "We have been carrying passengers and freight in the Baltic Sea region for almost ten years.

U.S. Senators Marco Rubio (R-FL) and Rick Scott (R-FL) introduced the American Shores Protection Act to codify the moratorium on oil and gas drilling off the coasts of Florida that was put in place by September 8, 2020, Executive Order by then-President Trump. Under the legislation, the moratorium would be in place for the Eastern Gulf of Mexico and South Atlantic until 2032.Congressman Michael Waltz (R-FL) introduced companion legislation in the U.S. House of Representatives. "From beautiful beaches that draw tourists from around the world to housing critical military infrastructure, Florida's coastlines are vital to our state and national economies," Rubio said.

The Baltic Exchange's main sea freight index snapped four sessions of gains on Tuesday due to lower rates in the capesize and panamax vessel segments.The index, which factors in rates for capesize, panamax and supramax shipping vessels carrying dry bulk commodities, dropped 44 points, or 1.4%, to 3,166.The capesize index lost 106 points, or 2.7%, to 3,844, its lowest since July 22.Average daily earnings for capesizes, which typically transport 150,000-tonne cargoes of iron ore, fell by $875 to $31,880.