Maritime Vessels Directory
Filters
Type
Flag
Port
Companies
Year
Gross Tonnage
Container Ship | Flag: Hong Kong | Port: HONG KONG
Container Ship | Flag: Hong Kong | Port: HONG KONG
Maritime News
The United States is confident Iran attacked an Israeli-managed tanker last week, killing two, the top U.S. diplomat said on Monday, predicting a "collective response" but saying he did not think the incident necessarily signaled anything about Iran's incoming President Ebrahim Raisi."We have seen a series of actions taken by Iran over many months, including against shipping. So I am not sure that this particular action is anything new or augurs anything one way or another for the new government," Secretary of State Antony Blinken told reporters. Raisi takes office on Thursday.

The world's biggest container shipping company, A.P. Moller-Maersk, on Monday lifted its full-year earnings outlook after reporting strong preliminary quarterly results as chaotic conditions in the global supply chain pushed freight rates higher.In the wake of the coronavirus pandemic, shortages of container ships and logjams at ports around the world combined with high consumer demand for material goods have caused freight rates to skyrocket to record levels."The strong quarterly performance is mainly driven by the continuation of the exceptional market situation with a strong rebound in demand causing bottlenecks in the supply chains and equipment shortage," Maersk said in a statement.

Shipbuilder and designer Vard on Monday said it delivered the newly built expedition cruise ship Le Commandant Charcot for the French cruise company Ponant.The electric hybrid polar exploration vessel propelled with liquefied natural gas (LNG) has been developed by Ponant, Stirling Design International, Aker Arctic and Fincantieri subsidiary Vard. The vessel, classified as Polar Class 2, is specially designed to bring passengers to discover the polar world's extreme unexplored lands such as the geographic North Pole (90 degrees North Latitude), the Weddell Sea, the Ross Sea and Peter I Island.

The U.S. Navy's newest Virginia-class attack submarine, future USS Hyman G. Rickover (SSN 795), was christened during a ceremony at General Dynamics' Electric Boat shipyard facility in Groton, Conn., July 31."This submarine is a fitting tribute to Admiral Rickover, who truly transformed our Navy," said Adm. James Caldwell, director, Naval Nuclear Propulsion Program, during his remarks at the celebration.Caldwell credited Rickover – who served for 63 years in the Navy and is credited with spurring the service to adopt nuclear propulsion after World War II – with not only technological advances but cultural ones.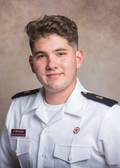 Crowley Maritime Corp. has awarded Thomas B. Crowley Sr. Memorial Scholarships to Mavry Sepulvado and Andrew Hubert of the Texas A&M University Maritime Academy. The recipients earned the scholarships based on their academic performance, cadet shipping experience and interest in pursuing a career at sea.Sepulvado, a senior from New Caney, Texas, is pursuing a degree in marine transportation. He is a first-generation college student and serves as treasurer for the Triathlon Club. Sepulvado served his sea term aboard the Crowley-managed tanker Golden State. After graduation, Sepulvado hopes to become a captain and pursue a career at sea.Hubert, from Milwaukee, Wis.