Maritime Vessels Directory
Filters
Type
Flag
Port
Companies
Year
Gross Tonnage
General Cargo Carrier | Flag: Malaysia | Port: KUCHING
General Cargo Carrier | Flag: Malaysia | Port: KUCHING
Maritime News

Dry bulk carrier owner and operator Oldendorff Carriers has signed a research agreement with the Massachusetts Institute of Technology's (MIT) Center for Bits and Atoms (CBA) to make its vessels more green and economical.Oldendorff, together with CBA and its campus collaborators including MIT's Sea Grant Program, will investigate disruptive improvements in ship design and propulsion to achieve the IMO 2030/50 requirements.The initial emphasis will be directed at improving hydrodynamic efficiency, which builds on work CBA has been doing with the aerospace and automotive industries. This looks beyond traditional naval architecture to a deeper integration of form and function.

A tugboat is partially sunk and leaking diesel after alliding with a bridge in North Carolina's Oregon Inlet, the U.S. Coast Guard said.All eight people aboard the tug Miss Bonnie reached shore safely without injury after the vessel struck the Old Bonner Bridge at 11:09 a.m. on Sunday.The Coast Guard said its watchstanders at Coast Guard Sector North Carolina received report from a local Coast Guard 47-foot Motor Life Boat crew at approximately 10:00 a.m. on Monday that a sheen was coming from the semi-submerged tug.The maximum potential for the discharge is 6,000 gallons; however, it is estimated 3,000 gallons were on board.

German shipping company Rhenus-Arkon-Shipinvest has placed orders for the first four environmentally-friendly vessels known as Hanse Eco Short Sea Coasters.The short sea bulkers are expected to be delivered during the second half of 2021, with the construction work scheduled to begin in February 2020.The vessels are based on the latest developments related to environmental protection, digitization and design.The 'Hanse Eco' fleet is the result of an initiative launched by Torsten Westphal, one of the founding members of Arkon Shipping.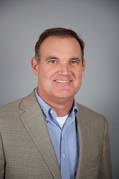 Diverse and conveniently located, St. Johns Ship Building has quickly developed into a reliable partner for its many repeat customers. Today, and as a direct result, a lot more people know exactly where Palatka, Florida is located.On the St Johns River, just 60 miles south of Jacksonville, lies the sleepy town of Palatka, Florida.  Founded as a trading post in 1821, its location on the highly navigable river made the area attractive to orange growers and timber men alike.In its heyday between 1875 and 1900, Palatka – "the gateway to Florida's interior" – was a tourist destination with several posh hotels having the capacity to host up to 6,000 guests.

The offshore wind industry in the United States is growing exponentially, with multiple projects in the development stages off of the Atlantic coast. The total megawatt capacity of U.S. offshore wind farms is anticipated to reach 22,000 by 2030 and 43,000 by 2050. To support this growth, U.S. Department of Energy reports estimate over 40,000 new jobs will be created by 2030.The new jobs anticipated to support the offshore wind industry include a wide range of types, including engineers, trade workers, surveyors, scientists, technicians, managers, and seafarers. Wind turbine technician has been one of the fastest growing occupations in the United States in recent years.