Maritime Vessels Directory
Filters
Type
Flag
Port
Companies
Year
Gross Tonnage
Maritime News

While nothing lasts forever, the cruise industry – and particularly the 'expedition' cruise sector – remain on a historic run with no indication of a near-term slowdown.The leisure travel sector, of which expedition cruising is a part, offers numerous possibilities for delivering new "experiences" unlike industrial shipping businesses (or even conventional ferry and passenger transport), which can only grow as fast as the demand in a particular sector.Though there is no precise definition of "expedition", the ships are smaller than mainstream cruise ships, usually carrying less than 300 passengers, and the destinations are well off the beaten path

For Marine Technology Reporter's (MTR) 14th Annual "MTR100" - a look at 100 innovators and technologies in the subsea space - MTR editor-at-large Elaine Maslin reports on five companies and technologies that are worth the watch for the remainder of 2019 and beyond. For the full edition, see https://magazines.marinelink.com/nwm/MarineTechnology/201907/Blue Logic: Entering a new eraCompletely new modes of operation are entering the underwater domain for oil and gas operations and the tools that are being used could also be used across the ocean space.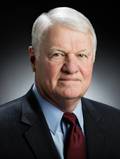 Media reports about Mozambique's failure to launch a fishing and security fleet and its subsequent $2 billion debt default seem destined to torpedo, or at least set back similar efforts to build needed coastal security and national fishing fleets across Africa. That must not happen.The systems and equipment Mozambique bought a few years ago from shipbuilder Privinvest could serve as a template for coastal African nations seeking to rightfully benefit from their natural resources and lift their populations out of poverty.

Two new dual-fueled tankers capable of operation using clean-burning Methanol, Mari Couva and Mari Kokako were named at the Hyundai Mipo Dockyard (HMD) by owners Marinvest and Waterfront Shipping.The Methanol Institute has welcomed the launch of the 49,000dwt product tankers."The launch of the Mari Couva and Mari Kokako is a milestone for the acceptance of Methanol as a safe and reliable marine fuel that can meet IMO2020 regulations and create a pathway to lower carbon shipping," said Greg Dolan, CEO, The Methanol Institute.

Netherlands-based provider of steel foundations to the offshore wind, Sif Holding NV  said that the Vineyard Wind, which was set to be U.S.'s largest offshore wind farm will be further delayed.Early July 2019 Sif and Vineyard Wind announced the manufacturing by Sif of 84 monopiles for Vineyard Wind's offshore wind project (OWP) in Massachusetts USA.The installation of the monopiles is subject to a schedule that includes seasonal restrictions on pile driving activity as a protective measure for the highly endangered North Atlantic Right Whales.Sif's ability and confidence to meet this schedule was an important consideration in being selected by Vineyard Wind.