Maritime Vessels Directory
Filters
Type
Flag
Port
Companies
Year
Gross Tonnage
Tanker for Oil and Chemicals | Flag: Cyprus | Port: LIMASSOL
Tanker for Chemicals & Oil Products | Flag: Cyprus | Port: LIMASSOL
Tanker for Chemicals & Oil Products | Flag: Cyprus | Port: LIMASSOL
Maritime News

Italy's Fincantieri will sign as prime contractor a contract worth 1.35 billion euros ($1.64 billion) for the construction of two new-generation submarines for the Italian Navy, the shipbuilder said on Friday.The contract, signed together with OCCAR (the international organization for joint armament cooperation) includes an option for the construction of two additional units, a statement said.The project is part of the new U212NFS (Near Future Submarine) acquisition program of the Italian Navy, an evolution of the U212A program carried out in cooperation with German naval supplier thyssenkrupp Marine Systems.The first two deliveries are scheduled for 2027 and 2029, Fincantieri added.
The master of a Sydney Harbor passenger vessel has pleaded guilty and been convicted of one count of unreasonably placing the safety of another person at risk in the Downing Centre Local Court on Monday, 22 February 2021.On behalf of the Australian Maritime Safety Authority (AMSA), the Commonwealth Director of Public Prosecutions laid charges against Paul Arthur Titze, master of the Lady Rose, for failing to comply with his general safety duties under the Marine Safety (Domestic Commercial Vessel) National Law Act 2012.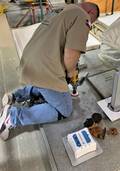 Mako Industries signed an agreement with C-Innovation to mitigate the spread of Covid-19 on its offshore construction vessels, beginning with the 168-m Island Venture. Mako uses Puradigm to combat air and surface contaminants safely in populated environments 24/7, and it has capabilities for managing projects for existing facilities and new construction, with service recently made available for the oil and gas, healthcare, industrial, commercial and higher education markets.Click HERE to read related story on Mako Industries"We are pleased to have selected Mako's Covid Mitigation system, which neutralizes the virus, to help prevent a Covid contamination offshore.

Global demand for oil-based marine fuels is set to fall in the next three decades as stricter carbon emissions rules for the shipping industry kick in and alternative fuel use climbs, consultancy Wood Mackenzie said on Friday.The U.N.'s International Maritime Organization (IMO) is set to formally adopt energy efficiency regulations in June that aim to reduce the carbon footprint of new and existing ships by 40% by 2030 compared with 2008 levels.By 2050 the IMO aims to reduce the overall greenhouse gas emissions from ships by 50% from 2008 levels.

Solstad Offshore, a Norway-based offshore vessel operator, on Friday said it had won contracts for the vessels Normand Ranger and Far Seeker in Australia.The Normand Seeker, a large AHTS, has been awarded a contract in Australia with the start slated for the second quarter of 2021.The anchor handler vessel will mobilize from Norway and will then provide support to a major drilling campaign offshore North-Western Australia, securing about one year of utilization for the vessel, Solstad said, without providing details on the identity of the client.