Maritime Vessels Directory
Filters
Type
Flag
Port
Companies
Year
Gross Tonnage
Maritime News

Tip #1: Tribology - Assume All Hydraulic Components are Designed EquallyBelieve it or not, maintenance begins during the design phase. Moving parts create friction, and friction can lead to wear, ending in premature failure, especially when tribology is ignored. In order to have a long-lasting hydraulic system, it is critical to specify operating conditions and environment during the project start. When all conditions are considered, it is possible to select the right component with the ideal tribological configuration for lasting component life.

A pair of hybrid-electric crew transfer vessels (CTV) being built for Danish operator MHO&Co will be powered by propulsion systems manufacturer Volvo Penta and electrification specialist Danfoss Editron.The 35-meter CTVs were designed by MHO&Co in cooperation with Incat Crowther in the U.K. and Australia and are being constructed at the Afai Southern Shipyard in China for delivery in 2021.Volvo Penta marine gensets will help power these vessels – the electric propulsion power for the driveline will come from five variable speed Volvo D8 gensets.

Seychelles Ports Authority (SPA) recently completed technical acceptance of a new azimuth stern drive (ASD) tug from Sanmar Shipyards in Turkey. The latest addition to the SPA fleet is another of the Sanmar flagship RAmparts 2400SX, designed by Robert Allan Limited exclusively for Sanmar and designated the Bogacay XLI.Mobilization has already commenced under the direction of a Sanmar delivery crew. The tug's name will be unveiled upon arrival to its new home at Port Victoria in Mahe.Measuring 24.4m in length with a molded beam of 11.25m and a maximum draft of 5.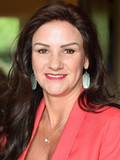 U.S.-based Harvey Gulf Subsea Solutions said it has appointed LaDawn Lounsbury to its Business Development Team.Lounsbury brings to the position extensive subsea background and well-established client relationships, having previously held roles with Helix, Ranger Offshore, Oceaneering International and, most recently, Bayou Companies Deepwater Flow Assurance and Coating and Insulation Business, over the course of her 12-year career. She has a Bachelor of Science Degree in Business from Louisiana Tech.A wholly owned subsidiary of Harvey Gulf International Marine, Harvey Gulf Subsea Solutions aims to provide a total package of turnkey solutions for all subsea requirements.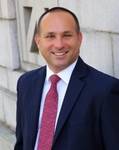 Power solutions provider Fairbanks Morse said it has named James "Jay" McFadyen as Vice President and General Manager of Aftermarket.McFadyen has more than 30 years of experience in the marine, defense and aerospace industries with leading global companies including Rolls-Royce, GE, and most recently as Vice President for Leonardo DRS-Naval Power Systems. Recognized as an innovator, McFadyen twice won GE's award for Engineering Accomplishment of the Year and formed the first business unit at Rolls-Royce to be recognized as an Innovation Center of Excellence.