Maritime Vessels Directory
Filters
Type
Flag
Port
Companies
Year
Gross Tonnage
Tanker for Oil and Chemicals | Flag: Denmark | Port: KØBENHAVN
Tanker for Oil and Chemicals | Flag: Denmark | Port: KØBENHAVN
Maritime News

Rolls-Royce and Sea Machines Robotics announced they are working together to deliver remote command, autonomous control and intelligent crew support systems to the marine market.As part of this agreement, Rolls-Royce business unit Power Systems and Sea Machines, the developer of remote-vessel command and autonomous control systems, will join forces on the development and sale of fully and semi-autonomous vessel control systems.Michael Johnson, CEO and founder of Sea Machines, said, "Our autonomous vessel control products and advanced perception systems are pioneering the revolutionary shift of conventional and manual vessel control effort from human to intelligent technology.

Finnish technology group Wärtsilä and Korean shipbuilder Samsung Heavy Industries (SHI) have teamed up to develop ammonia-fueled vessels as the cleaner burning fuel gains traction amid the maritime industry's drive toward decarbonization.Under the joint development program (JDP) agreement signed between the two firms in July 2021, the partners will aim to develop ammonia-fueled vessels with four-stroke auxiliary engines available for future newbuild projects.Ammonia, which continues to gain interest as a marine fuel worldwide, is among key alternative fuel options currently being considered for net zero operations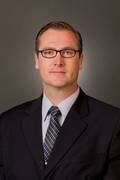 ABS has appointed Greg Lennon Vice President of Global Offshore Wind."Greg is a leader who will build on the numerous successes of our offshore wind team and accelerate our continued support of the burgeoning industry here in the U.S. and globally. He will position us to be ready and able to support the President's ambition to install 30GWs of offshore wind by 2030 and to work with our global partners to deliver over 150GWs targeted for 2030 around the world," said Peter Fitzpatrick, ABS Senior Vice President, Global Offshore."Our strong global team is participating in key projects all over the world.

A deal has been finalized that will soon see the largest vessel to ever call at New Zealand for the loading of logs.The deal between South Pacific Shipping (SPS) and Oldendorff Carriers was brokered by Braemar ACM's Bruce McFarlane, a Mount Maunganui local. Braemar also negotiated the deal with ISO Stevedoring that delivered the mobile cranes from the manufacturer in Germany, to the port of Tauranga, New Zealand last year. Bruce McFarlane commented, "We saw an opportunity to bring together two major players from the logs trade and dry bulk shipping to create new economies of scale through the utilization of the new mobile shore cranes and larger vessels at Tauranga.

China's Cosco Shipping has earlier this month delivered the King's Quay floating production unit to Ingleside, Texas, aboard its M/V Xiang An Kou semi-submersible heavy transportation vessel, after a long journey from South Korea.The 21,498mt platform, built by Hyundai Heavy Industries, will be used for Murphy Oil's offshore oil field developments around 175 miles south of New Orleans in the U.S. Gulf of Mexico.The King's Quay floating production unit is scheduled to go into service in 2022. The project was sanctioned in August 2019.