Maritime Vessels Directory
Filters
Type
Flag
Port
Companies
Year
Gross Tonnage
Maritime News

As International Maritime Organization (IMO) and U.S. Environmental Protection Agency (EPA) emissions requirements continue throughout the IMO Emission Control Areas (ECA), they are also forcing postponement of many new construction decisions as vessel owners and operators continue to tread cautiously along the path forward. The Marpol Annex VI program looked to correct emissions requirements while working with petroleum fuels. Technology developers continue best efforts to advance long-term solutions to reach the latest IMO zero emissions greenhouse gas (GHG) goals of 2050.

Dutch FPSO leasing specialist SBM Offshore has secured a firm deal with Petrobras to lease and operate a newbuild FPSO at its giant Buzios offshore oil field in Brazil.The firm contract, for the 26.25 years lease and operation of the FPSO to be named Almirante Tamandaré, follows the signing of the binding Letter of Intent announced back in February. SBM Offshore did not share the financial details.FPSO Almirante Tamandaré will be deployed at the Búzios field in the Santos Basin approximately 180 kilometers offshore Rio de Janeiro in Brazil. The FPSO is expected to be delivered in the second half of 2024.

The application period for this year's MN100 edition is officially open and underway!Each year, Marine News magazine profiles 100 of the top firms in brown water, workboat space.Here's your chance to tell Marine News why your company is one of the best in the business. The selected 100 companies will be featured in the October edition of the largest BPA-audited b-to-b publication in this genre. OEMs, service providers, shipyards, operators and the full gamut of marine-related businesses are eligible. But, only those who apply will be considered for inclusion.Is your firm one of the best in your niche? Click here to get started. The deadline to apply is August 10, 2021.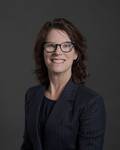 Huntington Ingalls Industries, the U.S. largest military shipbuilding company, said Tuesday that Kimberly Lebak of its Technical Solutions division has been named president and general manager of HII Nuclear-led joint venture Newport News Nuclear BWXT-Los Alamos (N3B).As president and general manager of N3B, Lebak is responsible for managing the 10-year, $1.4 billion Los Alamos legacy cleanup contract for the U.S. Department of Energy Environmental Management's Los Alamos Field Office."Kim is well known from her numerous senior executive contributions in government

Swedish ferry company Stena Line's new ferry Stena Scandica arrived in the port of Nynäshamn in Sweden this morning when it completed its overnight maiden voyage from Ventspils, Latvia.Stena Scandica is the first of two new large and modern ferries on the route between Ventspils and Nynäshamn in Sweden this year.  The vessel adds another 70%  more cabins and 30% more freight capacity compared to the existing vessels and offers an attractive alternative way to travel on the Baltic Sea, Stena Line said.Johan Edelman, Trade  Director Baltic Sea North said: "We have been carrying passengers and freight in the Baltic Sea region for almost ten years.