Maritime Vessels Directory
Filters
Type
Flag
Port
Companies
Year
Gross Tonnage
Maritime News

A U.S. Navy sailor was found not guilty on Friday of starting a fire that destroyed the amphibious assault ship Bonhomme Richard in San Diego in 2020.Seaman Recruit Ryan Mays was acquitted of charges of arson and the willful hazarding of a ship, Commander Sean Robertson, a spokesman for the U.S. 3rd Fleet, said in a statement.The decision followed a two-week court-martial in which Navy prosecutors argued that Mays, who was 19 at the time of the blaze, started the fire due to disgruntlement with his work. Defense lawyers said lithium-ion batteries or a spark from a short on a forklift could have been to blame.

Britain will acquire two specialist ships to protect underwater infrastructure such as cables and pipelines, defence minister Ben Wallace said on Sunday, following leaks in the Nord Stream gas pipelines from Russia to Europe.European countries say the Nord Stream pipelines were damaged by "sabotage" but have stopped short of blaming Moscow. Russian President Vladimir Putin has blamed Western countries.Speaking at the Conservative Party conference in Birmingham, central England, Wallacespoke about "mysterious damage" inflicted to the pipelines but made clear that he saw the threat to Britain's infrastructure as coming from Russia.

Norway will receive help from Britain, Germany and France to patrol the seas around its oil and gas platforms amid suspicion that sabotage caused leaks in Nord Stream pipelines earlier this week, Norway's prime minister said on Friday.Russia's Nord Stream 1 and Nord Stream 2 pipelines burst this week, draining gas into the Baltic Sea off the coast of Denmark and Sweden. Seismologists registered explosions in the area.The European Union said it suspected sabotage had caused the damage while Russian President Vladimir Putin on Friday accused the United States and its allies of blowing up the pipelines.

For the first time, a portable laser shock peening system has been developed for and demonstrated in a shipyard environment and on board a U.S. Navy warship to combat aluminum cracking.On June 24, 2022, through a 2020 National Shipbuilding Research Program (NSRP) Research Announcement Project, Hepburn and Sons LLC, teamed with LSP Technologies, Vigor Industries and the American Bureau of Shipping (ABS) was able to demonstrate for the first time ever the use of a portable Procudo LSP system both in a shipyard facility and onboard USS Cape St. George (CG-71).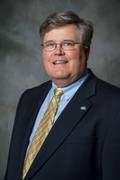 Tom Perrine, Austal USA vice president of engineering, was recognized by the University of Michigan as the 2022 Rosenblatt-Michigan Award recipient. The award is presented annually by the University of Michigan College of Engineering's Department of Naval Architecture and Marine Engineering in recognition of outstanding professional achievement, integrity and devotion to excellence and innovation in ship design.The award honors the name of its first recipient, Lester Rosenblatt, a 1942 graduate of the Department of Naval Architecture and Marine Engineering and his father, Mandell, an eminent naval architect.