TANANGER
| Type | Date of Build | FlagValue | RegisterValue | Port of Regestry |
| --- | --- | --- | --- | --- |
| Roll-on/Roll-off Carrier | 1980-11-29 | Faroe Islands | | TORSHAVN |
| IMO Number | Official Number | Call Sign |
| --- | --- | --- |
| 7915541 | | OZ2084 |
| Legnth | Breadth | Gross tonnage | Net tonnage | Deadweight tonnage |
| --- | --- | --- | --- | --- |
| 102.5 | 16.52 | 4636 | 1755 | 4380 |
TANANGER Owner, Manager, Shipyard
Maritime News
A German aid group that operated a migrant rescue boat in the Mediterranean said on Wednesday Italian magistrates were set to charge 21 individuals and three human rights groups with aiding illegal immigration from Libya.The announcement came after magistrates in the Sicilian city of Trapani said they had concluded a three-year investigation centered on the Iuventa boat, which was run by the Jugend Rettet non-governmental group.The magistrates did not make their findings public, but the Iuventa crew, which is kept abreast of legal developments, said they had been charged and faced up to 20 years in jail."Saving lives is never a crime.

Britain's new polar research ship, the RSS Sir David Attenborough, has been formally presented with Lloyd's Register (LR) certification after a four-year-long construction period, the classification society said.The high-profile vessel, the U.K.'s largest commercial newbuild for over 30 years, was delivered to Natural Environment Research Council and British Antarctic Survey (BAS) by Cammell Laird Shipbuilders. BAS undertake vital research in the polar regions, leading in polar science and polar operations, addressing issues of global importance and helping society adapt to a changing world.The highly complex vessel is designed to support science in extreme environments.

The U.S. Coast Guard is responding to a report of a diesel fuel discharge after a vessel sank near Sitka, Alaska.Sector Juneau personnel received a report, February 26, that the 52-foot fishing vessel Haida Lady sank and was completely submerged between Cobb Island and Silver Point south of Sitka. The vessel reportedly discharged an unknown amount of unrecoverable diesel near Cobb Island.Hanson Marine has been contracted by the Coast Guard to mitigate pollution and recover the vessel. The source of the discharge was secured on February 28. Coast Guard Marine Safety Detachment Sitka personnel are monitoring the clean-up operations.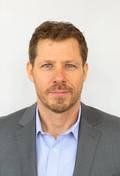 Sea Machines Robotics, a Boston-based developer of autonomous command and control systems for commercial vessels, has hired Moran David as chief commercial officer (CCO).Effective immediately, this new position gives David responsibility for the company's global sales and marketing of Sea Machines' advanced technology to the builders and operators of the world's commercial and defense fleets. Reporting to the company's CEO Michael G. Johnson, he also has oversight for developing new strategic partnerships that further the company's reach to serve the sizable global marine market and it's diversity of vessel operating segments.

exactEarth Ltd. has signed an agreement with MDA to provide advanced Satellite-AIS data services as part of MDA's recently announced Dark Vessel Detection (DVD) program for the Government of Canada. The DVD program is intended to detect and identify vessels that have switched off their AIS transponders and are engaged in illegal, unreported and unregulated (IUU) fishing.IUU fishing is a global problem that results in significant economic loss—estimated at $23 billion per year by the Department of Fisheries and Oceans Canada—and leads to considerable damage to the world's fishing population and habitat.