Maritime Vessels Directory
Filters
Type
Flag
Port
Companies
Year
Gross Tonnage
Catamaran | Flag: Trinidad and Tobago | Port: PORT OF SPAIN
Catamaran | Flag: Trinidad and Tobago | Port: PORT OF SPAIN
Maritime News

All of the major global recycling markets remain in turmoil for yet another week, with very few offers forthcoming (matching the near invisible number of units currently available for recycling), in addition to an utter lack of confidence from Recyclers across all locations that any sort of recovery is quite clearly not in the ropes anytime soon.There is the ongoing excruciating reminder that there are virtually no candidates to work on, as most ship owners are abstaining from recycling vessels from their aging fleets that have surprisingly found profitable chartering businesses across their respective sectors.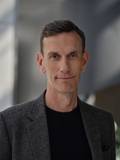 Johan Inden heads Volvo Penta's global marine business unit as part of the company's executive management team. "I have global strategy responsibility, global product responsibility, direct commercial responsibility for everything except North America; we have our own commercial setup with our local president there, Fredrik Högberg. Of course, we collaborate very closely, but we have in our DNA to be very close to customers, so we think we need a dedicated commercial organization in North America as well," Inden said.

Vestdavit has extended its range of boat-handling systems with a new telescopic davit specially designed and developed for a retrofit contract with the Royal Danish Navy.The Norwegian davit supplier has now secured the award to deliver a total of eight TDBS 8000 systems for launch and recovery of fast rescue boats that will be installed on four existing Absalon and Iver-class naval frigates.The davit is designed to function in a similar manner to a crane with a telescopic arm that is able to extend up to seven meters and handle boat loads of up to eight tonnes.

The Baltic Exchange's main sea freight index hit a near two-week low on Monday, hurt by lower rates across vessel segments.The overall index, which factors in rates for capesize, panamax, and supramax shipping vessels, was down 36 points, or 1.5%, at 2,295 points, its lowest since June 14.The capesize index lost 64 points, or 2.7%, at 2,332 points.Average daily earnings for capesizes, which typically transport 150,000-tonne cargoes such as iron ore and coal, were down $539 to $19,336.However, Dalian and Singapore iron ore futures hit one-week highs on Monday, supported by hopes that Chinese steelmakers would restart dozens of blast furnaces.The panamax index was down 43 points, or 1.
The Port of Rotterdam Authority and Eneco are going to construct shore-based power facilities in the Waalhaven, Rotterdam (the Netherlands) so that moored Boskalis vessels can run on green electricity instead of fossil fuels.The shore-based power installation will be built on the Boskalis site in the Waalhaven, Rotterdam. There are two berths on the quay at this location, which are both frequently used. Vessels come to the Boskalis Waalhaven location for maintenance and to be mobilized for offshore projects.The intended completion date of the green shore power installation is 1 June 2023, and it will supply 2 GWh of green electricity per year. This will reduce CO2 emissions by 1.