Maritime Vessels Directory
Filters
Type
Flag
Port
Companies
Year
Gross Tonnage
Catamaran | Flag: Trinidad and Tobago | Port: PORT OF SPAIN
Catamaran | Flag: Trinidad and Tobago | Port: PORT OF SPAIN
Maritime News
A Russian missile has hit a tanker that has been drifting in the Black Sea for over four months and had been carrying diesel, the Interfax-Ukraine news agency reported on Thursday, citing Ukraine's military which called the ship an "ecological bomb".The Moldova-flagged tanker Millennial Spirit has now been struck twice since Russia invaded Ukraine on Feb. 24.It was first hit with a missile fired from a warship days after the invasion. Moldova said at the time that the ship had a Russian crew and two were seriously wounded.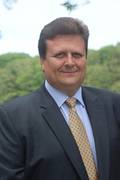 Dirk Lesko will assume the role of President of Irving Shipbuilding Inc., effective September 1, 2022, the Canadian shipbuilder announced.Ross Langley, Vice Chairman of Irving Shipbuilding, will continue as interim President until Lesko joins the company.Lesko retired in April 2022 as a Vice President of the General Dynamics Corporation and President of Bath Iron Works (BIW). Lesko served as President of BIW from 2017 to 2022.A 32-year BIW employee and third generation shipbuilder, Lesko held leadership positions including Vice President DDG 1000 Program, Vice President Surface Combatants and General Manager.

In late May 2022, Mark Fuhrmann set out on an epic, solo 10,500 km kayak trip, a venture that the 64-year-old Canadian is using to raise more than over EURO 100,000 for Doctors Without Borders and Captains Without Borders.Fuhrmann has been a staple in the marine industry for the past three decades, running a PR and marketing businesses in Oslo, Norway. Solo paddles for charity are not new to Fuhrmann, who who undertook a 5,900km charity kayak from Oslo to Athens, Greece, in 2018. His latest adventure is dubbed  the 'Reverse the Bad' tour – a response, he says, to the current challenges facing humanity and the strains on our individual well-being.

KVH Industries, Inc. introduces the KVH ONE hybrid network and TracNet terminals for fast, reliable connectivity at sea and at the dock. The TracNet H30, H60, and H90 terminals feature satellite, cellular, and Wi-Fi technology under one dome, with intelligent, automatic switching based on availability, cost, and quality of data connection to continually deliver the best performance.  The KVH ONE network includes 276 million sq. km (106+ million sq. miles) of satellite coverage using KVH's global, layered HTS network, powered by Intelsat. The network offers VSAT speeds as fast as 20/3 Mbps (down/up).
Houston-based dredging contractor Great Lakes Dredge and Dock has been awarded a contract from the U.S. Army Corps of Engineers' Memphis District for the rental of a 24-inch hydraulic cutterhead dredge, discharge pipe, and attendant plant for harbor dredging along the Mississippi River.The $7,335,450 contract was awarded June 2, 2022, with an anticipated completion date of February 28, 2023.A total of nine harbors were awarded, with actual dredging scheduled to take place from July 1, 2022, through December 2022.