Tsuneishi Heavy Industries (Cebu) Inc.
Ships
Maritime News
Ship management firm Eastern Pacific Shipping (EPS) announced it will no longer carry coal cargos on its bulk carrier vessels as a matter of company policy aimed at supporting the global transition away from the fossil fuel.EPS' commercially managed dry bulk fleet hasn't carried coal since April 2020, and the Singapore-based tonnage provider made its commitment official this month, outlining its "no coal cargo policy" within its 2022 environmental, social and governance (ESG) policy report published on Tuesday.

About two dozen cases of COVID-19 have been recorded among the crew of an Australian warship expected to arrive in coronavirus-free Tonga on Wednesday to deliver humanitarian aid, Australian authorities said on Tuesday.Tonga, hit by a massive volcanic eruption and a tsunami on Jan. 15, has asked for aid to be delivered without human contact amid concerns a COVID outbreak would be devastating for the tiny Pacific island nation.Australia's Defense Minister Peter Dutton said 23 personnel aboard the HMAS Adelaide have tested positive for COVID.

Maersk's towage arm Svitzer announced another extension of its current contract with the Suez Canal Authority (SCA) to include two additional tugs to service the vital trade artery.Turkish tugboat builder Med Marine will deliver the two new vessels, both RAstar 2800 75tonnes bollard pull tugs with firefighting capabilities and escort notation, designed by Robert Allan Ltd.Svitzer started operating in the Suez Canal in late 2019 with the two tugs Svitzer Port Said 1 and Svitzer Port Said 2, providing towage services to the SCA out of Port Said.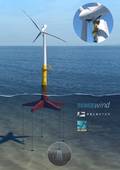 The U.K.'s Department for Business, Energy, and Industrial Strategy (BEIS) has granted £10 million for the design and construction of a new floating wind turbine demonstrator off the coast of Scotland.The SENSE PelaStar project will feature SENSEWind's turbine self-installation system, the PelaStar tension leg platform (TLP) floating foundation from Glosten and Subsea Micropile anchors. The SENSE concept will be put through its paces on a fully operational 2 MW floating wind turbine with installation set for late 2023.

Rolls-Royce's Power Systems business unit, headquartered in Friedrichshafen, Germany, will deliver the automation solutions (in German FüSAS – Führungssystem Automation Schiffstechnik) for the four new F126 frigates for the German Navy.Damen Naval is building the four F126 class frigates together with its partners Blohm+Voss and Thales, after the partners were selected as successful bidders in 2020 following a European tender process spanning several years. The first ship is expected to be delivered to the German Navy in Hamburg in 2028. All building work will be carried out in German shipyards in Hamburg, Kiel and Wolgast.