YM XIAMEN
| Type | Date of Build | FlagValue | RegisterValue | Port of Regestry |
| --- | --- | --- | --- | --- |
| Container Carrier | Jan 1 1995 12:00AM | Republic of Liberia | 13617 | MONROVIA |
| IMO Number | Official Number | Call Sign |
| --- | --- | --- |
| 9121649 | | A8OF9 |
| Legnth | Breadth | Gross tonnage | Net tonnage | Deadweight tonnage |
| --- | --- | --- | --- | --- |
| 107 | 17.2 | 3994 | 2017 | 5946.27 |
YM XIAMEN Owner, Manager, Shipyard
Yang Ming Marine Transport Corp.
Maritime News

Canadian officials are investigating a collision between two general cargo vessels in the Welland Canal in southern Ontario.The 138-meter Alanis and the 136-meter Florence Spirit collided Saturday while traveling opposite directions in the ship canal connecting Lake Ontario and Lake Erie. The ships are flagged in Antigua Barbuda and Canada repetitively.No injuries or environmental impact have been reported, though videos and photos of the incident shared on social media show both vessels suffered damage as a result the collision.At the time of the incident, Alanis was heading up the canal toward Duluth, Minn.

A newly built grain export terminal has opened for business at the Port of Vancouver on Canada's West Coast, Canadian grain company G3 announced.G3 Terminal Vancouver is a a British Columbia limited partnership between G3 Global Holdings (a limited partnership between Bunge Canada and SALIC Canada Ltd) and Western Stevedoring Company Ltd.Construction on the facility began in March, 2017 at the site in North Vancouver and is now substantially complete as planned. The facility has for the last several months been safely and efficiently taking in Prairie grain by rail and loading it onto ships as part of a commissioning process. The facility is now in commercial operation.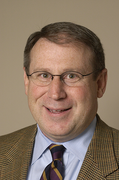 Former Dredging Contractors of America (DCA) executive director and Weeks Marine's corporate and government relations director Mark D. Sickles will serve as Interim CEO and executive director as the organization searches for new staff leadership to succeed outgoing DCA head William P. Doyle, who has been appointed to lead the Maryland Port Administration, and Executive Director of the Port of Baltimore.Sickles was unanimously approved by the DCA board of directors and general membership during its annual meeting on July 9. He will assume the interim role on July 24 while the search for a new CEO and executive director is being conducted by Association Strategies, Inc.

Satellite connectivity solutions provider COMSAT said it is extending the life of Inmarsat's existing satellites through the leasing of an additional antenna at COMSAT's Santa Paula, Calif. Teleport.  The newly leased 12.8m antenna is transmitting and receiving in both C-band and L-band frequencies, bolstering capacity for the Tracking, Telemetry and Command (TT&C) and traffic operations of the Inmarsat satellite network. The Santa Paula teleport hosts Inmarsat's Standard C equipment, supporting Inmarsat in delivering global maritime safety service.The additional C-band and L-band capacity is a key part of Inmarsat's global network, providing communications for more than 1.

The U.K. Hydrographic Office has announced the appointment of Rear Admiral Peter Sparkes, the current U.K. National Hydrographer and Deputy Chief Executive, to the position of acting chief executive and accounting officer.Sparkes will hold the position while a permanent replacement is sought for Tim Lowe CBE, the previous UKHO chief executive and accounting officer, who announced his retirement Friday.Commenting on Lowe's retirement, Sparkes said, "On behalf of the senior leadership team and all at the U.K. Hydrographic Office, I want to acknowledge and thank Tim for the significant personal and professional investment he has made in the business and our people.