THOR BREEZE
| Type | Date of Build | FlagValue | RegisterValue | Port of Regestry |
| --- | --- | --- | --- | --- |
| Bulk Carrier | 2013-08-13 | Singapore | | SINGAPORE |
| IMO Number | Official Number | Call Sign |
| --- | --- | --- |
| 9474802 | 398476 | 9V6895 |
| Legnth | Breadth | Gross tonnage | Net tonnage | Deadweight tonnage |
| --- | --- | --- | --- | --- |
| 190 | 32.296 | 32637 | 18070 | 53000 |
THOR BREEZE Owner, Manager, Shipyard
Maritime News

Mobile, Ala. shipbuilder Austal USA has been cleared to begin the second stage of the U.S. Coast Guard's (USCG) Heritage-class offshore patrol cutter (OPC) build program following the withdrawal of an award protest filed by an unsuccessful bidder, the USCG said on Thursday.In June, Austal USA was awarded a $208.26 million contract for detail design and long lead-time material for one OPC, with options for production of up to 10 additional vessels. The deal could be worth up to $3.33 billion if all options are exercised. Shortly after in July, Eastern Shipbuilding Group, based in Panama City, Fla.

Holland Shipyards Group said it signed a contract with the Swedish Transport Administration (Trafikverket Sweden) for the delivery of up to four autonomous all-electric ferries. The vessels, which will be built for the agency's ferries unit Trafikverket Färjerederiet, will sail according to autonomy level 2, and will be controlled from the remote control center based in Stockholm.The signed contract includes the delivery of two ferries with four automooring facilities and two charging stations, a simulator facility and a remote control center. The tender covers the entire procurement: four ferries, eight automooring facilities, four charging stations and more.

Ingram Barge Company, one of the country's largest barge shippers, said Thursday it was "providing formal notice of a force majeure event" as low water on the Mississippi River disrupted its operations on the major shipping waterway.The declaration would affect the portion of Ingram's operating network at locations downriver from Baton Rouge, Louisiana, Ingram Barge Chief Executive John Roberts said in an emailed statement. (Reuters - Reporting by Karl Plume; Editing by Chizu Nomiyama)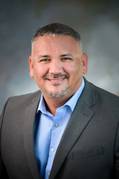 Galveston, Texas based dredging and marine construction contractor Callan Marine said it has named Joey Maldonado as Vice President of Construction Estimating.A 25-year veteran of the construction and maritime industry, Maldonado has worked for Kingsley Constructors, Keystone Contractors, Orion Marine Group, and Russell Marine, serving as both a Project Estimator and Design Engineer. Maldonado graduated from Wharton College in 1999."We are very excited to welcome Joey to our Callan work family," stated Greg Harner, Chief Operating Officer of Callan Marine. "I have known and worked with Joey for over 20 years on a variety of marine projects throughout the Gulf Coast Region.

Salvage, emergency response and marine services company Resolve Marine announced that its vessel the Resolve Pioneer has completed its ABS special survey and U.S. Coast Guard (USCG) certificate of inspection following a drydock at Vigor Industrial in Portland, Ore. The drydock involved various technical upgrades, hull steel renewal, painting, overhaul and cleaning of the vessel.The 207-foot rescue boat is based in Western Alaska and provides critical emergency response and oil spill readiness 24/7. The Resolve Pioneer also helps to ensure that commercial vessels transiting U.S.