THE DEACON
| Type | Date of Build | FlagValue | RegisterValue | Port of Regestry |
| --- | --- | --- | --- | --- |
| Tug | Feb 1 1990 12:00AM | United States of America | 956938 | HOUSTON, TX |
| IMO Number | Official Number | Call Sign |
| --- | --- | --- |
| 8835205 | | KUS9569 |
| Legnth | Breadth | Gross tonnage | Net tonnage | Deadweight tonnage |
| --- | --- | --- | --- | --- |
| 26.5176 | 10.3937 | 343 | 102 | 0 |
THE DEACON Owner, Manager, Shipyard
Maritime News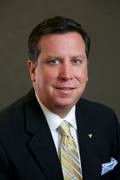 Matt Tremblay, SVP, Global Offshore, ABS, discusses the next hot growth market ... offshore wind. While the market grows, the question begs: Is the U.S. marine industry ready to meet demand?The American Bureau of Shipping convened a conference to discuss the pace and direction of the U.S. offshore wind market, including challenges and opportunities for maritime, offshore, subsea and logistics markets. Matt Tremblay, SVP, Global Offshore, ABS, moderated the event and shares some of its findings here.Where do you see opportunities today for growth in the U.S. offshore wind sector?There's a lot of opportunities and growth that we're going to experience over the next five to 10 years.

U.S.-flag lakers idled for the winter season will undergo more than $97 million in maintenance and modernization work at multiple Great Lakes shipyards before returning to service in March. The $97 million figure is an increase from $70 million in 2019, according to the Lake Carriers' Association (LCA).After working around the clock for 10 months hauling cargo over more than 70,000 miles per vessel, the ships and their crews are given a brief rest to recoup before the Soo Locks reopen and the next season starts in March, LCA said.The winter work includes the steel renewal, installation of advanced electronic navigation systems, and replacement of safety equipment such as lifeboats.

The first-in-the-nation offshore wind training facility will be located at the Massachusetts Maritime Academy.In late October, with much fanfare, Massachusetts Governor Charlie Baker, Stephen Pike, CEO of the Massachusetts Clean Energy Center and many others joined officials from the Massachusetts Maritime Academy (MMA) to launch the first-in-the-nation offshore wind crew transfer training facility. The group of state and college representatives also officially christened a new training vessel. The event underscored the efforts at MMA to both support, but also take full advantage of what stakeholders believe is the advent of offshore wind here in the United States.

Danish product tanker company TORM announced on Thursday it has entered into a deal to purchase a pair of LR2 tankers from Chinese state-owned builder Guangzhou Shipyard International (GSI) for expected delivery in the fourth quarter of 2021.TORM, which currently has 29 GSI vessels in its fleet, said the newbuilds will be constructed "to optimize trading and fuel- efficiency" and will be equipped with scrubbers. The vessels will also be prepared for a potential later dual-fuel installation.TORM Executive Director Jacob Meldgaard said the company utilized its long-term relationship with GSI to enter into an agreement to purchase the vessels.

Interferry CEO Mike Corrigan describes a distinctly upbeat period in the worldwide ferry community – and explains how the global trade association plans to take its support to far-reaching new levels.There are times when the phrase "there are three kinds of lies: lies, damned lies and statistics" seems all too true, but here's an honest number for you – ferries carry a global total of more than 2 billion passengers a year, which is almost on a par with airlines.Hard to believe? Not for those of us in the industry, but almost certainly for many citizens and politicians.