SIKULIAQ
| Type | Date of Build | FlagValue | RegisterValue | Port of Regestry |
| --- | --- | --- | --- | --- |
| Utility Vessel | 2014-03-31 | United States | | SEWARD |
| IMO Number | Official Number | Call Sign |
| --- | --- | --- |
| 9578945 | | WDG7520 |
| Legnth | Breadth | Gross tonnage | Net tonnage | Deadweight tonnage |
| --- | --- | --- | --- | --- |
| 70.21 | 0 | 3242 | 1028 | 0 |
SIKULIAQ Owner, Manager, Shipyard
Maritime News

Container shipping rates from China to the United States have scaled fresh highs above $20,000 per 40-foot box as rising retailer orders ahead of the peak U.S. shopping season add strain to global supply chains.The acceleration in Delta-variant COVID-19 outbreaks in several counties has slowed global container turnaround rates.Typhoons off China's busy southern coast in late July and this week have also contributed to the crisis gripping the world's most important method for moving everything from gym equipment and furniture to car parts and electronics.

A 120-foot dredge barge capsized in the Charleston Harbor Resort and Marina, Wednesday, the U.S. Coast Guard said.Coast Guard Sector Charleston watchstanders received a call at 3:34 a.m. from the Charleston Harbor Resort and Marina staff stating the dredge barge rolled over on its side in the marina. There were no persons aboard the Capt Leo II when it capsized, but the dredge barge has a reported maximum potential of 1,000 gallons of diesel fuel on board. Photos shared by the Coast Guard show a visible sheen in the immediate area.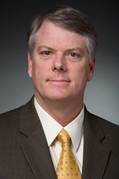 Brian Cuccias, the retired president of Huntington Ingalls Industries' (NYSE: HII) Ingalls Shipbuilding division, accepted the Navy League of the United States' Fleet Admiral Chester W. Nimitz Award today. The Navy League presented the award at the annual Sea-Air-Space exposition in National Harbor, Maryland.The Nimitz award honors an industry leader who has made a major contribution to the nation's maritime strength or enhanced national security. The award committee, appointed by the national president of the Navy League, selects a nominated candidate who best exemplifies the leadership, statesmanship and dedication to the nation that was exhibited by the award's namesake.

Shipments of iron ore on the Great Lakes totaled 5.7 million tons in July, an increase of 61.8% compared to a year ago, according to the Lake Carriers' Association (LCA). Shipments were 3.2% above the month's five-year average.Year-to-date the iron ore trade stands at 26.4 million tons, an increase of 27.6% compared to the same point in 2020, LCA said. Iron ore shipments are 5.2% above their five-year average for the first seven months of the year.

The 300hp diesel outboard manufacturer has decided to bring its PTT production in-house to alleviate pressures caused by supply chain delays and disruptionsCox Marine began production of the CXO300 in May 2020, and the company said it has seen demand grow strongly for this high-performance diesel outboard engine. However, the pandemic has had a significant impact upon the British diesel manufacturer's supply chain – particularly the delivery of the major component, the PTT (power, tilt and trim) system. To resolve this, Cox Marine has decided to bring the production of the PTT in-house to its headquarters, located in Shoreham-By-Sea, U.K.