MAUNAWILI
| Type | Date of Build | FlagValue | RegisterValue | Port of Regestry |
| --- | --- | --- | --- | --- |
| Container Carrier | Jul 30 2004 12:00AM | United States of America | 1153166 | HONOLULU, HI |
| IMO Number | Official Number | Call Sign |
| --- | --- | --- |
| 9268538 | | WGEB |
| Legnth | Breadth | Gross tonnage | Net tonnage | Deadweight tonnage |
| --- | --- | --- | --- | --- |
| 217 | 32.2 | 32575 | 14558 | 38261 |
MAUNAWILI Owner, Manager, Shipyard
Marine and offshore electrical and electronic systems design, consulting and engineering
Maritime News
As Oceanology International celebrates its 50th Anniversary, Marine Technology Reporter explores half a century of subsea technology development and discovery. Oceanology International Americas runs February 25-27, 2019 in San Diego.When Oceanology launched in 1969 in the seaside resort of Brighton the world was a very different place. For a start, Brighton was home to the mods and rockers, who would square off against each other on the town's elegant seafront. The British currency included shillings and ha' pennies and man had yet to step foot on the moon.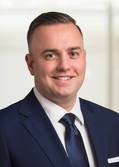 Maritime Challenges in the 116th Congress.The 116th Congress, with its now Democrat-controlled House and 110 newly-elected members, faces a choice. On one hand, Congress can continue to pursue the status quo, supporting U.S.-flag vessel operators and domestic port infrastructure development through existing programs, with suboptimal results. On the other, the 116th Congress can choose to be bold. It can recognize that the U.S.-flag fleet, with only 83 vessels operating in international trade, clearly requires new mechanisms of support.

The sound part of the vessel Maersk Honam, which was hit by a serious fire last year, is being transported to Hyundai Heavy Industries Shipyard in South Korea, where it will be rebuilt. The sound section of Maersk Honam was successfully loaded aboard the heavy-lift vessel Xin Guan Hua on open waters outside Dubai (UAE) on Saturday, 2 February. It was expected to pass Singapore Strait on Monday, 18 February 2019. The heavy-lift vessel will deliver the 228.5-metres-long section from midship to stern at Hyundai Heavy Industries Shipyard in South Korea in March, the same yard the vessel was built in.

Network Innovations and its inland waterways connectivity solution eliminates "dead spot" coverage woes. And, not a moment too soon.The bane of inland operators – or at least one of many – has always been the dearth of reliable and economical vessel-to-shore communications. Even in America's heartland where cellular coverage is routinely billed as seamless, so-called 'dead spots' persist. Sometimes, this happens at the worst possible moment for an operator who has myriad far flung assets on dozens of remote inland waterways. For a long time, satellite service has not been deemed economically feasible for inland operators.
DP World has bought back British ferry and shipping freight operator P&O Ferries for 322 million pounds ($421 million), more than a decade after it sold it.DP World acquired the British shipping and logistics company in 2006 but soon sold off some assets, including P&O Ferries to its major shareholder, state holding company Dubai World.DP World announced on Wednesday it was buying the company, and a spokeswoman later told Reuters it had bought it back from Dubai World.Dubai World was at the heart of the emirate's financial crisis at the turn of the decade and was forced to restructure around $25 billion of debt in 2011.