KINGS BAY
| Type | Date of Build | FlagValue | RegisterValue | Port of Regestry |
| --- | --- | --- | --- | --- |
| Fishing | 2013-06-17 | Norway | NOR | FOSNAVÅG |
| IMO Number | Official Number | Call Sign |
| --- | --- | --- |
| 9617985 | | LCNN |
| Legnth | Breadth | Gross tonnage | Net tonnage | Deadweight tonnage |
| --- | --- | --- | --- | --- |
| 77.5 | 0 | 4027 | 1208 | 3000 |
KINGS BAY Owner, Manager, Shipyard
Maritime News
A Greek-operated tanker was damaged by a mine at a Saudi Arabian terminal, damaging its hull, British maritime security company Ambrey said on Wednesday.The Maltese-flagged tanker Agrari is operated by Greece's TMS Tankers, Ambrey said.TMS could not be reached for immediate comment.(Reporting by Jonathan Saul; writing by Lisa Barrington; editing by Jason Neely)

While the tanker market had a strong run at the outset of the COVID-19 pandemic, according to a report released this morning by BIMCO, tanker shipping will not benefit this year from the usual strong winter seasonal effect. Though the new lockdowns being introduced in many countries are less strict than in the spring, the effect on tanker shipping will be worse, given the supply glut of Q2. The news of an effective vaccine offers some hope of a global oil demand recovery but, however it comes about, it will be slow and drawn out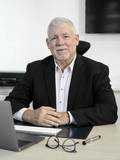 Wallem Shipmanagement appointed Navigate Response to enhance its global media response capability, tasked to deliver crisis communications support and training to its global operations on shore and at sea."Wallem Shipmanagement is committed to investing in technology that primarily enhances the safety of our seafarers and improves security, productivity and efficiency. In Navigate Response we recognize a similar commitment to leveraging digital solutions to deliver world-class crisis communications and on-line training," said Frank Coles, CEO, Wallem Group.

At least eight people were drowned after a boat carrying more than 35 migrants from the Maghreb region of North Africa and heading towards the Canary Islands capsized on Tuesday, emergency services said on Wednesday.Four people were found dead late on Tuesday and another four bodies were rescued on Wednesday morning. The emergency services said they were searching for any more missing persons.One of the 28 migrants rescued had to be transferred to a hospital.A Reuters reporter saw rescue workers carry bodies on stretchers over the jagged rocks of Lanzarote's Orzola beach before placing them down and covering them with blankets.
BAE Systems said Tuesday it has received a $197.4 million contract from the U.S. Navy to drydock and perform maintenance and modernization work aboard the amphibious assault ship USS Wasp (LHD 1). This is the second time in four years that the company has performed significant work on board the Wasp to sustain its warfighting capability.Under the new contract, BAE Systems' Norfolk, Va. shipyard will begin working aboard the 843-foot-long USS Wasp in February 2021, performing hull, tank and mechanical work. The contract includes options that, if exercised, would bring the cumulative value to $237.7 million.