COSALA
| Type | Date of Build | FlagValue | RegisterValue | Port of Regestry |
| --- | --- | --- | --- | --- |
| Liquefied Gas Carrier (LPG) | 1978-08-04 | Mexico | | MAZATLAN |
| IMO Number | Official Number | Call Sign |
| --- | --- | --- |
| 7617814 | | XCQN |
| Legnth | Breadth | Gross tonnage | Net tonnage | Deadweight tonnage |
| --- | --- | --- | --- | --- |
| 75.74 | 14.02 | 2259 | 0 | 3092 |
COSALA Owner, Manager, Shipyard
Maritime News

Ulstein Group unveiled a hydrogen-powered ship design that it claims is market-ready, offering zero-emission marine operations.Recently, DNV GL identified the five most promising alternative fuels for shipping, with hydrogen as the ultimate zero-emission solution. The first complete hydrogen fueled prospect has been put together by Ulstein Design & Solutions BV and Nedstack fuel cell technology BV. The ULSTEIN SX190 Zero Emission DP2 construction support vessel is Ulstein's first hydrogen powered offshore vessel, featuring a Nedstack fuel cell power system. The DP2 vessel can cater for a large variety of offshore support operations.

As autonomy gains a foothold in the maritime world, dredging appears next in line to transition to operations without direct human control.A new design concept unveiled by a prominent Dutch ship design and engineering company aims to deliver major power savings and a larger working window for port maintenance dredging operations.The Autonomous Underwater Maintenance Dredger (AUMD) design developed by C-Job Naval Architects is a completely submerging a dredging vessel specifically created for maintenance in port environments.

Shipbuilder Metal Shark has delivered two new pilot boats to New Orleans-based operator Belle Chasse Marine Transportation, LLC (BCMT).Designed in-house by Metal Shark and built at the company's Jeanerette, La. production facility, Jet 1 and Jet 2 are 45-foot welded aluminum Defiant-class monohull pilothouse vessels featuring an extensively proven hull design. The vessels feature a unique deck arrangement designed for pilots and customized to meet BCMT's specific requirements.Both vessels were recently delivered and are now operating on the Mississippi River, providing service to BCMT's Port of New Orleans clients.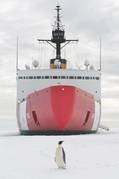 The Coast Guard needs a ship that can do more than just break ice; it needs a multi-mission ship to provide for the nation's security, asserting its sovereign rights, and protecting its long-term economic interests.  That ship is the Polar Security Cutter.Since Russia cashed the check in 1867 for the purchase of Alaska the U.S. has been an Arctic nation.  Today, it is one of eight countries that have territorial land or seas above the Arctic Circle or in the polar region (six of those countries have Arctic Ocean coastline or an exclusive economic zone above the Arctic Circle).  The U.S. has also conducted significant research activities in the Antarctic region for many years.
South Korea's leading shipbuilding conglomerate Hyundai Heavy Industries (HHI) Group has submitted an application to the European Union for approval for its takeover of the compatriot shipbuilder Daewoo Shipbuilding & Marine Engineering (DSME).According a Yonhap report,  HHI informed that the submission will be reviewed by anti-trust authorities at the European Commission, expecting the results of their call in 2020.Hyundai Heavy has been taking prerequisite steps since April to apply for the EU's mergers and acquisitions approval.In March, Hyundai Heavy signed a formal deal, worth an estimated 2 trillion won (US$1.