CARBOCLYDE
| Type | Date of Build | FlagValue | RegisterValue | Port of Regestry |
| --- | --- | --- | --- | --- |
| Work Ship | 2010-09-05 | United Kingdom | | LONDON |
| IMO Number | Official Number | Call Sign |
| --- | --- | --- |
| | | 2DMF8 |
| Legnth | Breadth | Gross tonnage | Net tonnage | Deadweight tonnage |
| --- | --- | --- | --- | --- |
| 23.6 | 8.7 | 107 | 0 | 0 |
CARBOCLYDE Owner, Manager, Shipyard
Maritime News
Petroleum facilities guards prevented a tanker from entering Libya's Es Eider port to load a cargo of crude oil from storage on Wednesday, the National Oil Corporation (NOC) said in a statement.The Delta Ocean tanker had been blocked from loading despite what NOC Chairman Mustafa Sanalla called "the clear Libyan and international consensus that the NOC should lift force majeure.""The NOC is consulting with all parties to find a way forward," Sanalla said in the statement.(Reporting by Aidan Lewis.

All summer long, a crimson and white boat moves back and forth through the waters near the Port of Alaska collecting silt, sand and gravel off the seafloor to allow vessels to navigate the harbor in Anchorage. The boat is a dredging vessel called the Westport, operated by Manson Construction of Seattle, Wash., which the U.S. Army Corps of Engineers – Alaska District contracted to maintain the mooring areas for the past three years.An estimated 2,400 to 2,600 cargo containers arrive at the port each week to keep stores supplied with consumer goods throughout the Interior and Southcentral Alaska, said Julie Anderson, operations branch chief for the Alaska District.

Testing, inspection and certification (TIC) services company Bureau Veritas (BV) announced Alex Gregg-Smith has joined the BV group as Marine & Offshore Country Chief Executive, China.Reporting to Claude Maillot, Senior Vice President North Asia Zone, Gregg-Smith is based in Shanghai."We are delighted to have Alex back onboard with BV – and in such an important role," Maillot said. "China is so central to our activities, both for new construction and ships in service, so we needed someone with the expert background in classification that Alex provides. His executive experience in ship management and shipbuilding provides additional critical commercial and technical experience and expertise.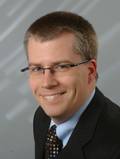 U.S.-based ballast water treatment systems manufacturer Ecochlor announced Sören Scheid will be managing the company's new office in Germany as the Regional Business Development Manager for Europe, Scandinavia and the U.K.Scheid brings to the role more than 10 years of work experience in the maritime industry, including roles in sales, process engineering and operational environmental protection.The Ecochlor ballast water management system (BWMS) uses a two-step process to treat ballast water; filtration followed by an injection of chlorine dioxide (ClO2) into the ballast lines. The system has both IMO G8 Type Approval (2011, 2017) and G9 Final Approval as well as USCG Type Approval (2017).

Shipping Company Groningen (SCG) has contracted offshore internet services provider Castor Marine to install its Global 4G Connectivity package on all 30 of its vessels. With this, the coasters will have a fast, global 4G-LTE internet connection for its crews.  On its fleet, SCG offers its personnel a Crew Welfare Zone with free internet within the 12-mile (4G) zone. To realize this, SCG wanted a plug-and-play, cost-efficient system that is always operational and doesn't interfere with the crew's activities.To make this happen, a seamless transition between 4G and the Inmarsat Fleetbroadband (or Iridium Open Port L-Band satellite connection) outside that zone was needed.