Maritime Vessels Directory
Filters
Type
Flag
Port
Companies
Year
Gross Tonnage
Maritime News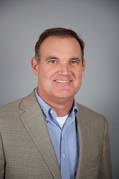 Diverse and conveniently located, St. Johns Ship Building has quickly developed into a reliable partner for its many repeat customers. Today, and as a direct result, a lot more people know exactly where Palatka, Florida is located.On the St Johns River, just 60 miles south of Jacksonville, lies the sleepy town of Palatka, Florida.  Founded as a trading post in 1821, its location on the highly navigable river made the area attractive to orange growers and timber men alike.In its heyday between 1875 and 1900, Palatka – "the gateway to Florida's interior" – was a tourist destination with several posh hotels having the capacity to host up to 6,000 guests.

The offshore wind industry in the United States is growing exponentially, with multiple projects in the development stages off of the Atlantic coast. The total megawatt capacity of U.S. offshore wind farms is anticipated to reach 22,000 by 2030 and 43,000 by 2050. To support this growth, U.S. Department of Energy reports estimate over 40,000 new jobs will be created by 2030.The new jobs anticipated to support the offshore wind industry include a wide range of types, including engineers, trade workers, surveyors, scientists, technicians, managers, and seafarers. Wind turbine technician has been one of the fastest growing occupations in the United States in recent years.
The exceptional growth in LNG trade recorded in the first half of the 2019 continued in Q3, says Awilco LNG Group, the Norwegian based fully integrated pure play LNG transportation provider.According to Fearnleys LNG total LNG trade is up about 13 % in the first nine months of the year vs last year. In line with normal seasonal patterns gas prices inched upwards in Q3 but remained historically low due to increased production and muted demand in the Far East.Due to a relatively mild winter reducing gas demand for power generation and higher nuclear power generation in Japan and South Korea, LNG imports decreased by 8 and 9 % y-o-y Jan-Sept respectively
"The decrease in state spending on higher education is what keeps me awake at night" is how RADM Michael Alfultis, President, SUNY Maritime College, neatly summarized the biggest challenge he faces as the leader of one of the U.S.' leading maritime universities. "With a small student body (about 1700), the numbers simply don't work," noting that while state funding 15 years ago covered two-thirds of the college's operating expenses, that percentage hovers at or below 30% today.The 10th Annual Maritime Risk Symposium closed yesterday at the Maritime College State University of New York feature a panel of three presidents of leading U.S.

Ulstein Group unveiled a hydrogen-powered ship design that it claims is market-ready, offering zero-emission marine operations.Recently, DNV GL identified the five most promising alternative fuels for shipping, with hydrogen as the ultimate zero-emission solution. The first complete hydrogen fueled prospect has been put together by Ulstein Design & Solutions BV and Nedstack fuel cell technology BV. The ULSTEIN SX190 Zero Emission DP2 construction support vessel is Ulstein's first hydrogen powered offshore vessel, featuring a Nedstack fuel cell power system. The DP2 vessel can cater for a large variety of offshore support operations.