CARINA
| Type | Date of Build | FlagValue | RegisterValue | Port of Regestry |
| --- | --- | --- | --- | --- |
| General Cargo (single deck) | 1990-06-28 | Antigua and Barbuda | | SAINT JOHN'S |
| IMO Number | Official Number | Call Sign |
| --- | --- | --- |
| 8914142 | 2115 | V2UF |
| Legnth | Breadth | Gross tonnage | Net tonnage | Deadweight tonnage |
| --- | --- | --- | --- | --- |
| 87.42 | 0 | 2463 | 1227 | 3200 |
CARINA Owner, Manager, Shipyard
Maritime News
The United States on Thursday lifted sanctions on Marshall Islands-based Delos Voyager Shipping Ltd and Greece-based Romina Maritime Co Inc that had been imposed last month over accusations the companies operated in the Venezuelan oil sector.The U.S. Treasury Department's action lifted Venezuela-related sanctions on four companies, including Marshall-Islands based Adamant Maritime Ltd and Sanibel Shiptrade Ltd, as well as on four vessels.The move, which follows the delisting last month of other Greece- and Marshall Islands-based shipping firms, removed the remaining Greece-based companies blacklisted in June for transporting Venezuelan oil from the U.S.
The maritime security intelligence group Dryad has reported that general cargo vessel KOTA BUDI was boarded by heavily armed men resulting in the kidnap of 5 crew."The kidnapped crew are believed to all be Chinese nationals," Dryad said. The incident reportedly happened on Thursday.According to Dryad, the vessel can be seen to have been drifting at the time of the incident at 153nm offshore. AIS indicates that the vessel has been in position for approximately a week having previously visited the Nigerian port of Warri, Dryad said."This is the 7th incident in the waters off Benin within 2020.

Chilean Navy sailors made a new best friend this week when they pulled a dog from the country's frigid coastal waters.The sailors spotted the struggling dog about a mile offshore from the bridge of their ship and sent out a Zodiac raft to pull the pooch from the cold waters of Talcahuano Bay to safety."Yesterday, we were returning to our port base in Talcahuano after a mission to relieve marine infantry that were supporting the health quarantine in the Chiloe area, and approximately one mile from docking, from the ship's bridge we saw this dog swimming...," said Navy unit commander, Captain Federico Cavada.

Engineering X – an international collaboration founded by the Royal Academy of Engineering and Lloyd's Register Foundation – has awarded nearly £1 million ($1.2 million) in grants to six projects in the U.K. and overseas aimed at tackling the complex social, environmental and engineering challenges of decommissioning ships and offshore structures.From training to improve worker safety in ship recycling facilities in Bangladesh, to assessing the risks of structural failure of decommissioned offshore structures, the projects will tackle priority global safety issues as part of the Engineering X mission to achieve Safer End of Engineered Life.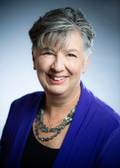 The newly elected President of The Nautical Institute, Jillian Carson-Jackson has vowed to help the Institute and wider maritime community meet three important challenges – those of diversity and inclusion, branch engagement and managing the impact of technology.Speaking at today's Nautical Institute Annual General Meeting she announced a pledge from the Institute on diversity and inclusion saying: "There has been a concerted effort over the past years to raise visibility of not just women, but the overall role of diversity and inclusion in maritime.