GENMAR SPARTIATE
| Type | Date of Build | FlagValue | RegisterValue | Port of Regestry |
| --- | --- | --- | --- | --- |
| Tanker for Oil | 2011-04-12 | Marshall Islands | | MAJURO |
| IMO Number | Official Number | Call Sign |
| --- | --- | --- |
| 9461776 | 2262 | V7CT8 |
| Legnth | Breadth | Gross tonnage | Net tonnage | Deadweight tonnage |
| --- | --- | --- | --- | --- |
| 274.19 | 50.04 | 84735 | 54305 | 164714 |
GENMAR SPARTIATE Owner, Manager, Shipyard
Maritime News
Israel accused Iran on Wednesday of being linked to a recent oil spill off its shores that caused major ecological damage, calling the incident environmental terrorism.The spill was caused by an oil tanker that was carrying pirated cargo from Iran to Syria last month, Israeli Environmental Protection Minister Gila Gamliel said.The vessel sailed through the Gulf and the Red Sea without radio contact, switching its tracking devices back on before passing through Egypt's Suez Canal, Gamliel told reporters.It turned the devices off again before entering Israeli waters in the eastern Mediterranean, and dropped oil into the sea between Feb.

Thai navy sailors braved choppy waters to launch a dramatic rescue this week after discovering four cats had been abandoned on a sinking ship that caught fire off a paradise island.After the crew had been taken to safety on Tuesday, the navy was sent to the site of the capsized vessel to check for an oil spill, but discovered a few crew members had been forgotten."I used my camera to zoom in to the boat, and I saw one or two cats popping their heads out," said First-Class Petty Officer Wichit Pukdeelon of the navy's air and coastal defense division.A sailor in a life vest swam out to the capsized boat, on which four ginger cats were huddled together on a wooden beam.

Leading shipping group Maersk Tankers is investing tens of millions of dollars in digital technology to speed up cuts in carbon emissions across the industry, its chief executive told Reuters.Global shipping accounts for nearly 3% of the world's CO2 emissions, putting the sector under pressure to clean up. About 90% of world trade is transported by sea.Maersk Tankers, which commercially manages the world's largest fleet of more than 220 product tankers, has invested $19 million in the past two years and has earmarked a further $12 million in 2021 to boost ship performance and reduce emissions through the use of digital technology.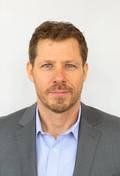 Sea Machines Robotics, a Boston-based developer of autonomous command and control systems for commercial vessels, has hired Moran David as chief commercial officer (CCO).Effective immediately, this new position gives David responsibility for the company's global sales and marketing of Sea Machines' advanced technology to the builders and operators of the world's commercial and defense fleets. Reporting to the company's CEO Michael G. Johnson, he also has oversight for developing new strategic partnerships that further the company's reach to serve the sizable global marine market and it's diversity of vessel operating segments.

exactEarth Ltd. has signed an agreement with MDA to provide advanced Satellite-AIS data services as part of MDA's recently announced Dark Vessel Detection (DVD) program for the Government of Canada. The DVD program is intended to detect and identify vessels that have switched off their AIS transponders and are engaged in illegal, unreported and unregulated (IUU) fishing.IUU fishing is a global problem that results in significant economic loss—estimated at $23 billion per year by the Department of Fisheries and Oceans Canada—and leads to considerable damage to the world's fishing population and habitat.