GENMAR PHOENIX
| Type | Date of Build | FlagValue | RegisterValue | Port of Regestry |
| --- | --- | --- | --- | --- |
| Tanker for Oil | 1999-08-25 | Marshall Islands | | MAJURO |
| IMO Number | Official Number | Call Sign |
| --- | --- | --- |
| 9182746 | 1882 | V7EZ4 |
| Legnth | Breadth | Gross tonnage | Net tonnage | Deadweight tonnage |
| --- | --- | --- | --- | --- |
| 269.07 | 46.034 | 80058 | 48720 | 153015 |
GENMAR PHOENIX Owner, Manager, Shipyard
Maritime News
Iran is linked to a recent oil spill off Israel's shores that caused major ecological damage, an Israeli minister said on Wednesday, calling the incident environmental terrorism.The ship that caused the spill was a Libyan-owned pirate ship that set sail from Iran through the Persian Gulf without radio contact, then passed through the Suez Canal, Environmental Protection Minister Gila Gamliel said.The ship, a crude oil tanker called Emerald, which carries a Panamanian flag, entered Israeli waters in the east Mediterranean and again turned off its radios for almost a full day, polluting the sea between February 1-2, she said in a briefing to reporters.

Thai navy sailors braved choppy waters to launch a dramatic rescue this week after discovering four cats had been abandoned on a sinking ship that caught fire off a paradise island.After the crew had been taken to safety on Tuesday, the navy was sent to the site of the capsized vessel to check for an oil spill, but discovered a few crew members had been forgotten."I used my camera to zoom in to the boat, and I saw one or two cats popping their heads out," said First-Class Petty Officer Wichit Pukdeelon of the navy's air and coastal defense division.A sailor in a life vest swam out to the capsized boat, on which four ginger cats were huddled together on a wooden beam.

Leading shipping group Maersk Tankers is investing tens of millions of dollars in digital technology to speed up cuts in carbon emissions across the industry, its chief executive told Reuters.Global shipping accounts for nearly 3% of the world's CO2 emissions, putting the sector under pressure to clean up. About 90% of world trade is transported by sea.Maersk Tankers, which commercially manages the world's largest fleet of more than 220 product tankers, has invested $19 million in the past two years and has earmarked a further $12 million in 2021 to boost ship performance and reduce emissions through the use of digital technology.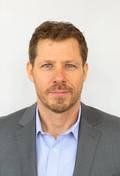 Sea Machines Robotics, a Boston-based developer of autonomous command and control systems for commercial vessels, has hired Moran David as chief commercial officer (CCO).Effective immediately, this new position gives David responsibility for the company's global sales and marketing of Sea Machines' advanced technology to the builders and operators of the world's commercial and defense fleets. Reporting to the company's CEO Michael G. Johnson, he also has oversight for developing new strategic partnerships that further the company's reach to serve the sizable global marine market and it's diversity of vessel operating segments.

A new set of independent indices for the liquified natural gas (LNG) seaborne trade went live this week (2 March), based on the carriers burning LNG, rather than marine fuel oil or marine gas oil, as their primary fuel.Published twice weekly, the new indices have been given the acronym (BLNGg) and will be published alongside the current LNG indices which are based on LNG carriers burning Very Low Sulphur Fuel Oil (VLSFO). Historical data for the new indices will be available dating back to 1 January 2020.The new standard Baltic vessel has the following speed and consumption specification when burning LNG as a fuel:17 knots on 210 cbm LNG/day laden16 knots on 190 cbm LNG/day ballast0.