MAHA AARTI
| Type | Date of Build | FlagValue | RegisterValue | Port of Regestry |
| --- | --- | --- | --- | --- |
| Bulk Carrier | Apr 21 2006 12:00AM | India | 3647 | MUMBAI |
| IMO Number | Official Number | Call Sign |
| --- | --- | --- |
| 9355484 | | AVDA |
| Legnth | Breadth | Gross tonnage | Net tonnage | Deadweight tonnage |
| --- | --- | --- | --- | --- |
| 225 | 32.26 | 41670.9 | 25824 | 77250 |
MAHA AARTI Owner, Manager, Shipyard
maritime busines and education website
Maritime News

Associated Terminals runs an impressive mid-stream cargo handling operation on the Lower Mississippi River, unloading bulk carriers with high-efficiency cranes loading a carousel of barges. Maritime Reporter & Engineering News/MarineLink.com spent some time with Todd Fuller, President, Associated Terminals to discuss the operation.For those not in the know, provide an overview of the Associated Terminals assets in your New Orleans midstream cargo ops.Associated Terminals operates 13 deep draft midstream berths and 11 deep draft fixed dock facilities on the lower Mississippi River.

A groundbreaking expedition in early August led a team of experts and scientists 3,810 meters below the ocean's surface to the Titanic's final resting place at the murky depths of the North Atlantic Ocean.The series of five dives over eight days aboard a high-tech Triton 36,000/2 manned submersible Limiting Factor were the first to carry humans to the historic wreck site in 14 years.Patrick Lahey, Triton Submarines president and Co-Founder, and pilot for three of the five dives, said, "The most fascinating aspect was seeing how the Titanic is being consumed by the ocean and returning to its elemental form while providing refuge for a remarkably diverse number of animals.

While nothing lasts forever, the cruise industry – and particularly the 'expedition' cruise sector – remain on a historic run with no indication of a near-term slowdown.The leisure travel sector, of which expedition cruising is a part, offers numerous possibilities for delivering new "experiences" unlike industrial shipping businesses (or even conventional ferry and passenger transport), which can only grow as fast as the demand in a particular sector.Though there is no precise definition of "expedition", the ships are smaller than mainstream cruise ships, usually carrying less than 300 passengers, and the destinations are well off the beaten path

For Marine Technology Reporter's (MTR) 14th Annual "MTR100" - a look at 100 innovators and technologies in the subsea space - MTR editor-at-large Elaine Maslin reports on five companies and technologies that are worth the watch for the remainder of 2019 and beyond. For the full edition, see https://magazines.marinelink.com/nwm/MarineTechnology/201907/Blue Logic: Entering a new eraCompletely new modes of operation are entering the underwater domain for oil and gas operations and the tools that are being used could also be used across the ocean space.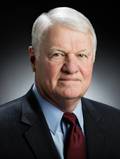 Media reports about Mozambique's failure to launch a fishing and security fleet and its subsequent $2 billion debt default seem destined to torpedo, or at least set back similar efforts to build needed coastal security and national fishing fleets across Africa. That must not happen.The systems and equipment Mozambique bought a few years ago from shipbuilder Privinvest could serve as a template for coastal African nations seeking to rightfully benefit from their natural resources and lift their populations out of poverty.