Team XXXIII Limited
Ships
Supply Vessel | Flag: Marshall Islands | Port: MAJURO
Maritime News

There's a barge full of reasons why many operators turn to ATBs.A  mainstay of the U.S. coastwise dirty and refined products trades, articulated tug barges (ATB) have increasingly filled a void left as the fleet of Jones Act tankers (with crew complement requirements exceeding that of tugs) has aged out. With the cargo capacity of the larger ATBs – some with barges exceeding 300,000 barrels capacity – rivalling that of workhorse tankers that had served oil consuming regions, the concept certainly makes sense from a supply and distribution perspective.With 50,000- to 150,000-barrel-capacity ATBs now widespread, the units have also gained share as substitutes for towed barges.

The future USS Delbert D. Black (DDG 119) completed builder's trials February 22 after spending three days underway in the Gulf of Mexico, the U.S. Navy said. The trials were conducted by the shipbuilder, Huntington Ingalls Industries (HII), Ingalls Shipbuilding Division.The ship was previously underway for Alpha trials in December, and will be underway again in March for acceptance trials, which will be conducted by the U.S. Navy's Board of Inspection and Survey."The Navy and our dedicated shipbuilders have continued to make strides towards delivering this exceptional capability to the fleet, and performed well during builder's trials," said Capt.

Classification society DNV GL had awarded a new class notation to mitigate fire risks on containerships to MSC Mediterranean Shipping Company. The notation, announced by DNV GL – Maritime CEO Knut Ørbeck-Nilssen in London, has been implemented on the largest containerships in the world, the 23,000+ TEU MSC Gülsün class.The new FCS notation is targeted exclusively towards containerships. It is designed around a function-based approach, for an enhanced safety level beyond present SOLAS requirements, an increased hazard awareness, and an enhanced ability to detect and fight container fires. Applicable to both newbuildings and ships in operation, the notation is set up in a modular way.

Encouraged by the success of a hybrid drives program, Siemens is going all out in Norway to automate production of that core marine energy storage enabler, the lithium battery. Offshore service vessel charterers, rig owners, ferry operators and ship owners are the target market. Trondheim's technical university and a recent history of hosting battery makers and system integrators has made it launchpad for new applications involving the new BlueDrive Plus C drives and batteries.Siemens' Norwegian head of strategy and business development, Odd Moen, is full of insights: "You know that one kilogram of cod costs a trawler 0.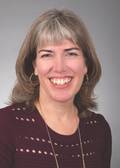 Jennifer A. Carpenter serves as President & CEO of The American Waterways Operators (AWO), the national trade association representing the inland and coastal tugboat, towboat and barge industry. Carpenter joined AWO in August 1990 and became President & CEO in January 2020. Before assuming her current position, she worked her way up the hawsepipe from Government Affairs Assistant to Executive Vice President & Chief Operating Officer, holding a series of progressively responsible positions including Manager-Regulatory Issues, Director-Government Affairs, Vice President-Government Affairs, Senior Vice President-Government Affairs & Policy Analysis, Senior Vice President-National Advocacy