STATNETT Transport AS
Ships
General Cargo (single deck) | Flag: Norway | Port: DRAMMEN
Roll-on/Roll-off Carrier | Flag: Norway | Port: OSLO
Maritime News

Australia's newly completed icebreaker, RSV Nuyina, has left the Netherlands port of Vlissingen to commence trials in the North Sea.The start of the month-long sea trials, which had been pushed back due to delays stemming from the COVID-19 pandemic, will be followed by additional weeks of deepwater trials involving the Australian Antarctic Division, ship managers Serco and shipbuilder Damen. Testing of the ship's speed, noise, propulsion systems, steering, advanced electrical systems and science equipment will take place as the vessel prepares for final sea ice trials in the Arctic early next year.

Fincantieri is teaming up with the Mexican government to open a new shipyard that will provide repair, conversions and maintenance cruise ships, large cargo vessels and oil and gas vessels.The Italian shipbuilding giant revealed Tuesday that it has signed a letter of intent (LoI) with the Ministry of Economic Development and Labor of the Yucatán State (Mexico) to participate in the design and construction of the new facility, located within the expansion and modernization of the Port of Progreso, the main port of the state, approximately 35 kilometers from the capital Merida.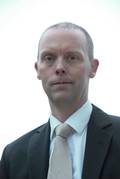 Interferry is conducting a major energy efficiency data survey among members to ensure that existing ferries can comply with short-term greenhouse gas emissions measures agreed in principle at last week's meeting of the IMO's Marine Environment Protection Committee.Subject to final approval at next June's MEPC meeting, by 2023 existing ships must achieve new pre-defined energy efficiency values in an initial step towards the 2030 target of a 40% improvement compared with 2008 values - or lose their licence to operate.

As the maritime community collectively fights to reduce emissions, RightShip and Pilbara Ports Authority have developed a pilot program that allows ports around the world to review their emissions profiles and develop management strategies. After partnering with The Australian Marine Environment Protection Association (AUSMEPA), and winning a $250,000 Google Impact grant in 2016, RightShip and AUSMEPA have developed a Maritime Emissions Portal (MEP), which will provide leading emissions inventory data to ports around the world.

Boston-based Sea Machines Robotics, a developer of autonomous command and remote-helm control systems, announced today that Herman Sr. BV, a Netherlands-based tug and workboat company, will add a Sea Machines' SM200 wireless, remote-helm control system to one of its Shoalbuster tugboats, the 23.35-meter Teddy, for the purposes of increasing productivity and operational safety during offshore operations. The SM200 provides wireless helm and propulsion control, as well as remote control of auxiliaries and payload equipment (including pumps, winches, anchor windlasses and more)