Simon Møkster Shipping AS
Ship Managers
Ship Owners
Ships
Maritime News

Norway will receive help from Britain, Germany and France to patrol the seas around its oil and gas platforms amid suspicion that sabotage caused leaks in Nord Stream pipelines earlier this week, Norway's prime minister said on Friday.Russia's Nord Stream 1 and Nord Stream 2 pipelines burst this week, draining gas into the Baltic Sea off the coast of Denmark and Sweden. Seismologists registered explosions in the area.The European Union said it suspected sabotage had caused the damage while Russian President Vladimir Putin on Friday accused the United States and its allies of blowing up the pipelines.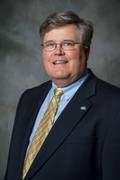 Tom Perrine, Austal USA vice president of engineering, was recognized by the University of Michigan as the 2022 Rosenblatt-Michigan Award recipient. The award is presented annually by the University of Michigan College of Engineering's Department of Naval Architecture and Marine Engineering in recognition of outstanding professional achievement, integrity and devotion to excellence and innovation in ship design.The award honors the name of its first recipient, Lester Rosenblatt, a 1942 graduate of the Department of Naval Architecture and Marine Engineering and his father, Mandell, an eminent naval architect.

The Baltic Exchange's main sea freight index, tracking rates for ships ferrying dry bulk commodities, rose on Friday and logged its best month in 2 years propelled by a corresponding rise in capesize and panamax demand.The overall index, which factors in rates for capesize, panamax and supramax shipping vessels, snapped its four-session long streak of declines to gain 3 points to 1,760. It jumped about 82.4% for the month, its best since June 2020.However, the main index registered a second straight quarterly dip, shedding 21.4%.The capesize index also snapped a four-day long losing streak and added 1 point to 1,955.
Subsea services company DOF Subsea said Friday it had won multiple contracts in the U.S. Gulf of Mexico.  The company has received a contract award for the provision of services to "a major operator" in the Gulf of Mexico, starting in the fourth quarter of 2022. Jones Act Compliant vessels operated by DOF Subsea will be used for an estimated 180 days over a one-year term, undertaking a range of activities, including light construction, IMR, and commissioning support at multiple field locations.
Tanker owner Performance Shipping announced on Friday that it has signed a deal to acquire a 105,525 dwt secondhand Aframax tanker from an undisclosed seller for $35 million.The vessel is the Phoenix Beacon, built in 2011 by Hyundai Heavy Industries in South Korea. The ship is fitted with a ballast water treatment system (BWTS), and its next scheduled special survey is in 2026.Performance Shipping said it expects to take delivery of the vessel by early December 2022. It will be renamed P. Monterey.Andreas Michalopoulos, Performance Shipping CEO, said, "The acquisition of our latest Aframax tanker, M/T P.