Overseas LNG S2 Corporation
Ships
Liquefied Gas Carrier (LNG) | Flag: Marshall Islands | Port: MAJURO
Maritime News

Mining company Anglo American announced that its newly launched liquefied natural gas (LNG) dual-fueled Capesize+ vessel, the Ubuntu Harmony, has loaded its first cargo of iron ore from its Kumba operations in South Africa.The 190,000 tonne bulk carrier, flagged in Singapore, is the first of 10 LNG dual-fueled newbuilds that Anglo American will introduce to its chartered fleet during the course of 2023 and 2024, delivering an estimated 35% reduction in CO2 emissions compared to ships fueled by conventional marine oil fuel.

U.K.-based Silverstream Technologies announced it has secured an order to supply its air lubrication system for a series of six new liquefied natural gas (LNG) carriers being built for Abu Dhabi National Oil Company (ADNOC) by China's CSSC Jiangnan Shipyard Group Co. Ltd.Scheduled for delivery in 2025 and 2026, the six new 175,000-cubic-meter-capacity (CBM) vessels will be the first LNG carriers built at Jiangnan Shipyard and among the first Chinese-built LNG carriers fitted with an air lubrication technology.

The Baltic Exchange's main sea freight index, tracking rates for ships carrying dry bulk commodities, marked its fourth consecutive weekly fall on Friday as capesize demand remained numb.The overall index, which factors in rates for capesize, panamax and supramax shipping vessels, was down one point to 676, levels last seen during June 2020. The index was down 11.4% for the week.The capesize index lost 15 points, or about 2.7%, at 534, a near five-month low. It was down 32% for the week, also a fourth consecutive weekly fall.Average daily earnings for capesizes, which typically transport 150,000-tonne cargoes such as iron ore and coal, were down $118 to $4,433.

Ship traffic at Turkey's Dardanelles Strait is set to resume after a brief suspension due to a vessel's engine failure, the Tribeca Shipping Agency said on Friday.Northbound traffic will resume at 1500 GMT and southbound traffic will resume at 1545 GMT, it said. Traffic was suspended in both directions at 1335 GMT.The vessel whose engine failed was proceeding to the strait exit with two tug escorts, it said in an earlier not.(Reuters - Reporting by Can Sezer; Writing by Ali Kucukgocmen; Editing by Alex Richardson and Louise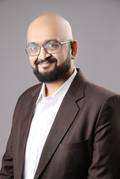 OneLearn Global (OLG), the Cyprus-based full services learning technology, content and services provider, has enhanced and expanded its catalogue of seafarer training material, under a collaboration agreement signed with global insurer the UK P&I Club.Under the terms of the agreement, OLG will host 50 video and webinar courses developed by the UK P&I Club, on its Learning Management System (LMS), including a series of short (5-minute max) animations on such topics as vessel collisions, bunkering mishaps, crew injuries, and enclosed space accidents; monthly 60-90 minute webinars about crew wellness, biofuels, navigation