Keppel Singmarine Pte Ltd
Shipbuilder
Products
Offshore Support Vessel
Singapore Singapore
15 Benoi Road
Singapore
629888
Singapore
Ships
Maritime News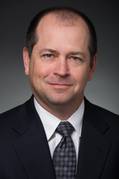 The U.S.' largest military shipbuilder Huntington Ingalls Industries said Friday its Chief Operating Officer Chris Kastner would become HII president and chief executive officer, consistent with the company's succession plan. The HII board also elected president and CEO Mike Petters to become executive vice-chairman of the board for a transition period. Both changes are expected to take effect on March 1.$48 billion shipbuilding backlogPetters and Kastner, who has acted over the past decade as chief financial officer, head of the corporate strategy, and divisional financial officer, are credited with nurturing the company's current $48 billion shipbuilding backlog.

The Federal Maritime Commission met in both open and closed session today to be briefed on efforts to address detention and demurrage, improve supply chain data transparency, and an ongoing investigation of Canadian government regulations that affect U.S. flag Great Lakes shipping. The Commission was also advised of the work its Area Representatives are doing at locations key to shipping around the Nation.Lucille Marvin, the Commission's Managing Director is leading both the Vessel-Operating Common Carrier (VOCC) Audit Program and VOCC Audit Team, told Commissioners that detention and demurrage issues remain persistent
Greek dry bulk shipping company Diana Shipping announced on Friday it has secured a time charter contract for one of its Kamsarmax vessels.Singapore-based Tongli Shipping will charter the 81,513 dwt Astarte starting January 31 through at least April 15, 2023 up to maximum June 15, 2023.The gross charter rate is $21,500 per day, minus a 5% commission paid to third parties, Diana said, adding it expects the employment to generate approximately $9.35 million of gross revenue for the minimum time charter period.One of five Kamsarmaxes in Diana's 33-vessel fleet, Astarte was built in 2013 at South Korea's Daewoo Shipbuilding & Marine Engineering Co. Ltd. (DSME).

Hundreds of workers set up oil barriers along beach fronts in Thailand's eastern Rayong province on Friday as authorities raced to limit the environmental damage from gallons of oil that leaked from an underwater pipeline earlier this week.The leak from a pipeline owned by Star Petroleum Refining Public Company Limited (SPRC) started late on Tuesday and was brought under control a day later after spilling an estimated 50,000 litres (13,209 gallons) of oil into the ocean 20 kilometers (12.4 miles) from Thailand's east coast.
PACC Offshore Services Holdings ("POSH"), a Singapore-based offshore marine services provider, said Friday it would be will be shifting its push into renewables away from operational support in the fixed wind market into the development of the fast-growing floating wind market.As such, the company said it had has divested its Taiwan-based POSH Kerry Renewables Joint Venture ("JV"). POSH entered into a share purchase agreement with Oceanic Crown Offshore Marine Services Ltd, the joint venture arm of Marco Polo Marine Ltd, to sell its entire share capital of PKR Offshore Co. Ltd. ("PKRO")."POSH Kerry Renewables has been servicing the offshore renewables market in Taiwan since 2018.