Chamber Marine S.A.
Ships
Tanker for Oil | Flag: Liberia | Port: MONROVIA
Maritime News

The future USS Delbert D. Black (DDG 119) completed builder's trials February 22 after spending three days underway in the Gulf of Mexico, the U.S. Navy said. The trials were conducted by the shipbuilder, Huntington Ingalls Industries (HII), Ingalls Shipbuilding Division.The ship was previously underway for Alpha trials in December, and will be underway again in March for acceptance trials, which will be conducted by the U.S. Navy's Board of Inspection and Survey."The Navy and our dedicated shipbuilders have continued to make strides towards delivering this exceptional capability to the fleet, and performed well during builder's trials," said Capt.

Encouraged by the success of a hybrid drives program, Siemens is going all out in Norway to automate production of that core marine energy storage enabler, the lithium battery. Offshore service vessel charterers, rig owners, ferry operators and ship owners are the target market. Trondheim's technical university and a recent history of hosting battery makers and system integrators has made it launchpad for new applications involving the new BlueDrive Plus C drives and batteries.Siemens' Norwegian head of strategy and business development, Odd Moen, is full of insights: "You know that one kilogram of cod costs a trawler 0.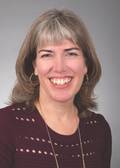 Jennifer A. Carpenter serves as President & CEO of The American Waterways Operators (AWO), the national trade association representing the inland and coastal tugboat, towboat and barge industry. Carpenter joined AWO in August 1990 and became President & CEO in January 2020. Before assuming her current position, she worked her way up the hawsepipe from Government Affairs Assistant to Executive Vice President & Chief Operating Officer, holding a series of progressively responsible positions including Manager-Regulatory Issues, Director-Government Affairs, Vice President-Government Affairs, Senior Vice President-Government Affairs & Policy Analysis, Senior Vice President-National Advocacy

The third annual global Maritime Training Insights Database (MarTID) survey is officially open through February 29, 2020.Take the MarTID 2020 SurveyTo facilitate a broader response globally, the MarTID steering group again opted to both shorten the survey and to offer three, targeted versions for these three stakeholders:Vessel operator survey: https://www.surveymonkey.com/r/2020MarTIDOperatorMETI survey: https://www.surveymonkey.com/r/2020MarTIDMETISeafarer survey: https://www.surveymonkey.com/r/2020MarTIDSeafarerWhy is MarTID Important?This MarTID initiative is the first of its kind in the world. There is broad agreement that roughly 80% of maritime accidents involve human factors causes.
U.S. Coast Guard Commandant Adm. Karl Schultz outlined his vision for the service Thursday during the State of the Coast Guard Address in Charleston, highlighting the organization's top initiatives, accomplishments over the past year, and challenges facing the service today and on the road ahead.The 26th Commandant stressed the importance of America's marine transportation system and highlighted Coast Guard's role in safeguarding maritime commerce among the service's many crucial contributions to U.S. security. "Our interconnected global economy relies on efficient ports and waterways. Over 90% of the world's goods move by sea.