CAT PUMPS-High Pressure Pumps and Systems
Manufacture of triplex, positive displacement, reciprocatin pumps and systems
763-780-5440

763-780-2958
Products
Triplex Piston Pumps, Triplex Plunger Pumps, Flushed Pumps, High Pressure Pumps, Desalination Pumps, Stainless Steel Pumps, Custom Pumping Systems
Minneapolis USA
1681 94th Lane Northeast
Minneapolis
MN
55449
USA
Maritime News

Strategic Marine unveiled a new shipyard facility located on JTC's waterfront site at 5 Benoi Road in western Singapore. The ceremony also saw the delivery of Southeast Asia's first hybrid crew transfer vessel (CTV), and the unveiling of Strategic Marine's fourth-generation fast crew boat (FCB).The new facility features a 5,000-DWT dry dock measuring 105m in length, 18.5m in width, and 8m in depth as well as a 6,000 DWT slipway.As part of the opening ceremony, the hybrid CTV, HST Swansea, was delivered to its new owner, UK-based HST Marine, along with its sistervessel, HST Tynemouth. This pair of vessels are the first two of four units ordered by HST Marine earlier this year.
Cargill said on Wednesday it would take a further step back from the Russian market by stopping handling Russian grain from its export terminal from July, although its shipping unit will continue to carry grain from Russian ports.Most international grain traders have stopped new investment in Russia since last year following Moscow's invasion of Ukraine but continued exporting Russian wheat."As grain export-related challenges continue to mount, Cargill will stop elevating Russian grain for export in July 2023 after the completion of the 2022-2023 season," the company said in an emailed statement.Elevating refers to the lifting of grain into export vessels.
Saildrone announced a new, mid-size class of uncrewed surface vehicles (USVs). The 33-foot (10 m) Voyager is specifically designed for near-shore ocean and lakebed mapping, and to meet the challenges of IUU (illegal, unreported, and unregulated fishing), ISR (intelligence, surveillance, reconnaissance), law enforcement and maritime safety, drug interdiction, and border and harbor security.Saildrone's three USV models—the Voyager along with the 23-foot (7 m) Explorer and 65-foot (20 m) Surveyor—have been developed to balance mission payload flexibility and endurance.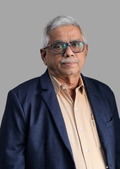 India-based Lancer Container Lines said Wednesday that its CEO Narayanan Kutty Parekattil has decided to resign, effective from April 1, 2023.He has served ten years in Lancer Container Lines Limited. The company also shared the CEO's resignation letter in which he explained he was submitting the letter and expressing his intent to "take voluntarily retirement from the services with effect from 1st April 2023 due to the health problems of self & my wife.""This was not an easy decision to come to, but it's time to spend more time with my family. I have enjoyed my 10 years with Lancer Container Lines Limited and appreciate the opportunities to help our employees/clients/customers.