Becker Marine Systems GmbH & Co. KG
Market leader for high performance ruddersof all kind of profiles and all sizes. Worldwide represented with our own offices and more than 20 agencies.
+49 40 241 99 50

+49 40 280 18 99
Products
High performance rudders, rudder systems, Kort nozzles. Automated Material Handling system for provision and luggage.
Hamburg Germany
3 Neuländer Kamp
Hamburg
HH
21079
Germany
Ships
Special Purpose Vessel | Flag: Negara Brunei Darussalam | Port: MUARA
Maritime News

The Federal Bureau of Investigation is not taking appropriate steps to review and assess potential maritime terrorism risks facing U.S. sea ports, the Justice Department's internal watchdog has found.The audit, released on Thursday by Inspector General Michael Horowitz, found that while top FBI officials believe the country faces a low maritime terrorism threat, that view is actually based on "incomplete and potentially inaccurate information."Moreover, the audit found that the FBI had not conducted its own formal assessment of the matter.In a letter to Horowitz dated Aug.
The maritime industry has always followed a path of gradual improvement, albeit with many opting to travel the route of least resistance. In some ways, this is a good thing. A cautious approach to navigating change brings stability, assurance and predictability. This measured attitude toward managing change has been fundamental to ensuring that the commercial shipping industry remains the most financially viable transportation solution for moving most goods around the world. But, we now live in very unpredictable times, and the world around us needs more than reliable shipping services; it needs future-proof solutions.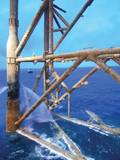 Data sharing and better understanding of how marine life interacts with manmade structures is the target for the next phase of the Insite program.What to do with offshore structures is a sticky problem for oil companies, regulators and policy makers alike, as many structures are starting to cease production in the North Sea, where some fields have been producing oil and gas since the early 1970s.Regulations, which include the OSPAR (Oslo Paris convention) state that a clear seabed should be left behind, once production has ceased, with some exceptions (platforms over a certain age and weight). But, some have argued that more should be left behind.

An Italian charity ship was escorted into the port of Lampedusa by police on Tuesday after rescuing 49 Africans in the Mediterranean, with Interior Minister Matteo Salvini calling for the crew to be arrested.A judicial source said a magistrate had ordered that the boat, the Mare Jonio, be seized as an investigation is launched into allegations of aiding and abetting human trafficking.The vessel picked up the migrants, including 12 minors, on Monday after their rubber boat started to sink in the central Mediterranean, some 42 miles (68 km) off the coast of Libya.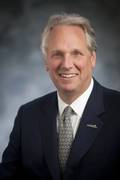 Chairman & CEO, Campbell Transportation Company.Peter H. Stephaich is Chairman and CEO of Blue Danube Incorporated and Campbell Transportation Company. Currently, he is also Chairman of the Board of the Waterways Council, Inc. (WCI). Peter also serves on the Board of Directors of Blue Danube, a position that he has held since 1982. Serving the barge industry for over 30 years in a number of key roles, he also counts among his many qualifications his tenure(s) as Past Chairman and Past Treasurer of the American Waterways Operators (AWO), Past Chairman and Trustee of the National Waterways Foundation