Bangladesh University of Engineering & Technology
Educational Institution
9665650 Ext. 7880

8613046
Products
Graduate Naval Architect and Marine Engineer
Dhaka Bangladesh
Head, Dept. of NAME, BUET
Dhaka
1000
Bangladesh
Maritime News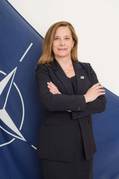 At CMRE, it's not just about the science.  It's about building trust and confidence in resilient systems. An interview with Dr. Catherine Warner, Director, NATO Center for Maritime Research and Experimentation, La Spezia, ItalyTell us a little about yourself and CMRE.  What does CMRE do, and how do you see your mission evolving?I came here from the Pentagon, where I was the science advisor for the director of operational test and evaluation.  My experience has been working with operators on systems that they're getting ready to field. Now that I'm here at CMRE, we are trying to make ourselves relevant to the war fighter.

The United States Coast Guard Marine Safety Alert 06-19 (USCG MSA 06-19) outlines a February 2019 incident aboard a deep draft commercial vessel that called on the Port of New York / New Jersey after experiencing a significant cyber incident that impacted their shipboard network. The Safety Alert stated in part:"An interagency team of cyber experts, led by the Coast Guard, responded and conducted an analysis of the vessel's network and essential control systems. The team concluded that although the malware significantly degraded the functionality of the onboard computer system, essential vessel control systems had not been impacted.
The global search for lower carbon forms of energy and demand for cost-effective ways to serve power demand in emerging markets and remote locations is driving interest in floating storage and regasification units (FSRU).FSRUs are a faster and more flexible way to import natural gas to power-constrained places, so demand for the units is increasing and the business case for owning them is growing stronger.Their model for supplying energy and transport fuel is historically well proven: they offer faster development timelines and lower initial capital costs compared to onshore regasification, opening new markets the possibility of importing liquefied natural gas (LNG).
Five South Korean shipping companies - Korea Line, Pan Ocean, SK Shipping, Hyundai LNG Shipping and H-Line Shipping -  could partner up to secure liquefied natural gas transportation services for Qatar's LNG production capacity expansion project.Qatar Petroleum is expected to put up shipping contracts for at least 40 LNG carriers by the end of the year for its North Field Expansion project, which aims to increase the nation's LNG production capacity from 77 million tons to 110 million tons per annum starting in 2024.According to Yonhap, the Qatari state-run company will need an additional 60 LNG carriers for the project.

Sea Machines Robotics CEO & President.Michael Gordon Johnson is a marine engineer, an accomplished entrepreneur and sector leader with a primary goal of building progressive and sustainable innovation for modern society. He is the founder of Sea Machines, a Boston-based tech company that is a leading provider of autonomous control and intelligent perception systems for marine vessels. Johnson earned a marine engineering degree from Texas A&M University before starting a career focused on complex projects in offshore oil and gas, marine transportation and salvage. Prior to starting Sea Machines, he was a vice president at Crowley Maritime Corp. and their affiliate company, TITAN Salvage.