AAGAM DIESEL POWER PVT. LTD.
+91-278-2207930

+91-278-2414691
Products
MARINE MACHINERIES AND EQUIPMENTS
BHAVNAGAR INDIA
PANJRAPOLE DELO, DANAPITH
BHAVNAGAR
GUJ
364001
INDIA
Ships
Special Purpose Vessel | Flag: United States of America | Port: HOUSTON, TX
Maritime News

An Italian charity ship was escorted into the port of Lampedusa by police on Tuesday after rescuing 49 Africans in the Mediterranean, with Interior Minister Matteo Salvini calling for the crew to be arrested.A judicial source said a magistrate had ordered that the boat, the Mare Jonio, be seized as an investigation is launched into allegations of aiding and abetting human trafficking.The vessel picked up the migrants, including 12 minors, on Monday after their rubber boat started to sink in the central Mediterranean, some 42 miles (68 km) off the coast of Libya.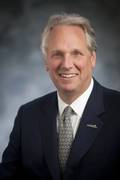 Chairman & CEO, Campbell Transportation Company.Peter H. Stephaich is Chairman and CEO of Blue Danube Incorporated and Campbell Transportation Company. Currently, he is also Chairman of the Board of the Waterways Council, Inc. (WCI). Peter also serves on the Board of Directors of Blue Danube, a position that he has held since 1982. Serving the barge industry for over 30 years in a number of key roles, he also counts among his many qualifications his tenure(s) as Past Chairman and Past Treasurer of the American Waterways Operators (AWO), Past Chairman and Trustee of the National Waterways Foundation

Hybrid is not only here, it is growing, and with that growth it will soon reach far beyond coastal applications.For those who were around for the arrival of Y2K, you will remember the anticipation, preparation and perspiration as the maritime world waited for the failure of communications, navigation, security and machinery associated with the digital change of the clock. The forecasts, now historical urban legend, left the world without a digital catastrophe.We wait now for 2020 and the advent of the IMO maritime emissions regulations.

A fire broke out on board a cruise ship currently being built at Finland's Meyer Turku Shipyard, the shipbuilder said on Monday.Welding operations reportedly sparked a fire to stored equipment on deck 15 inside the Costa Smeralda at approximately 4:45 p.m. local time, forcing workers to evacuate the vessel, the shipbuilder said.The shipyard's firefighters were the first on scene and started firefighting measures, followed shortly after by local responders. The blaze was extinguished quickly and work on board was able to resume by 6:15 p.m. local time.Meyer Turku said approximately 10 people have inhaled small amounts of smoke and two people have been examined for minor injuries.

Ship hull biofouling has significant impacts on fleet readiness, ship performance, cost, and the environment.  Biofouling results in increased hydrodynamic drag which results in greater fuel use and greater emissions per distance traveled than a hydraulically-smooth hull.  A study by Schultz, et al. found the typical fouling rating (FR) of a US Navy DDG-51 class vessel, FR-30, increases fuel consumption by 10.3% over a hydraulically-smooth DDG-51.  Results showed that reducing this fouling rating to FR-20 would lead to savings of $340K per ship and more than double that when the hull was kept at a fouling rating of FR-10, saving the US Navy nearly $800K per hull annually.