Maritime Vessels Directory
Filters
Type
Flag
Port
Companies
Year
Gross Tonnage
General Cargo (single deck) | Flag: Bahamas | Port: NASSAU
General Cargo (single deck) | Flag: Bahamas | Port: NASSAU
Maritime News

The U.K.'s Maritime and Coastguard Agency is investing over £170 million ($221.5 million) in a new radio network for Her Majesty's Coastguard. The new network will be built and maintained by telent Technology Services Ltd. and is a significant investment in telecommunications infrastructure in rural areas.The existing network will be replaced with a modern and resilient fiber-based hybrid network, that will provide increased reliability, bandwidth and security.The new network will ensure HM Coastguard can continue to communicate with ships in U.K.

Hempel's new Executive Vice President & Chief Operating Officer Katarina Lindström officially stepped into her new role on August 1.As a member of the company's Executive Management Board, Lindström will play a central role in driving Hempel's strategy. The company has an ambition to double in size in the next five years, and Lindström will lead Hempel's strategic agenda within operational excellence, innovation and sustainability."The company's growth strategy is very ambitious, but also realistic and Hempel has a strong desire to lead sustainability in the coatings industry," she says. "I'm very excited to be part of that.

Greece will make mask-wearing compulsory on the decks of ferries sailing to its islands, extending the requirement beyond indoor public spaces, after a sudden rise in coronavirus infections that could put its crucial tourism season at risk.Greece reported 110 new cases on Saturday, its highest single-day increase in several weeks. Another 75 confirmed cases were reported on Sunday.Last week Greece made mask-wearing mandatory in all indoor public spaces and also in outdoor spaces where proper social distancing cannot be observed.The government is also considering further curbs.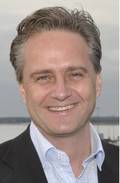 Weather intelligence and decision support services provider StormGeo said it has appointed Kim Hedegaard Sørensen as the new Chief Operating Officer for its shipping division effective immediately.Sørensen has an extensive portfolio of global C-level leadership positions in shipping and transportation, including CEO of Nordics Nagel-Group, Blue Water Shipping, and TransAtlantic Industrial Shipping. He also brings with him 17 years' experience with Danish integrated shipping and container logistics company A.P. Møller – Mærsk Group."I am thrilled to begin work at StormGeo during such a transformative period in the shipping industry," said Sørensen.

BP has chartered Solstad Offshore's three offshore support vessels to support its Ironbark drilling campaign in Australia.Norway's based offshore vessel owner Solstad Offshore said Monday that BP had awarded contracts for two anchor handling tug and supply vessels Normand Saracen and Far Senator, along with the platform supply vessel  Normand Leader.The vessels will be working with Diamond Offshore's semi-submersible drilling rig 'Ocean Apex' throughout the one well campaign, estimated at approximately 90 days duration. The contract for the vessel trio is expected to start during Q4 2020, and the vessels will operate from Dampier, Australia.