Maritime Vessels Directory
Filters
Type
Flag
Port
Companies
Year
Gross Tonnage
Passenger/Ro-Ro Carrier | Flag: Canada | Port: VICTORIA, BC
Passenger/Ro-Ro Carrier | Flag: Canada | Port: VICTORIA, BC
Maritime News

The OSV sector will be reliant on a hitherto unseen amount of scrapping to balance the market, writes Gregory Brown, Associate Director – Offshore, Maritime Strategies InternationalThere is a consensus that an OSV market recovery will only be driven a supply side rationalization. As well as a lack of newbuild activity, that rationalization will have to include unprecedented levels of scrapping in a market which has historically witnessed only limited levels of attrition.That limited level of attrition has several deep-seated roots, most notably weak scrap values, a fragmented supply chain, and low idle costs (~<$1,000/day). These fundamentals are unlikely to change.

The longest Offshore Patrol Vessel ever built by Vittoria Shipyard was delivered this morning to the Maltese government by Luigi Duò, president of Vittoria Shipyard, during a ceremony that took place in the facilities of the Venetian company. Representing Malta was brigadier Jeffrey Curmi, commander of the armed forces. The OPV P71 is a 75-m-long vessel designed and constructed by the Venetian shipyard that specializes in building ships up to 100 meters in overall length for military, paramilitary, commercial, transportation and work-related use.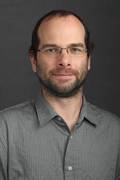 Brunswick Corporation, in a move to to build on its ACES (Autonomy, Connectivity, Electrification & Shared Access) strategy to develop solutions to further improve boater experiences, named Jason Arbuckle to a newly formed role of Marine Autonomy Technology Lead.  Arbuckle joined Mercury Marine in 1997 and has since advanced through the company, working to lead some of the company's many award-winning innovative technology solutions.  Throughout his career, Arbuckle has been instrumental in the development of helm software for Mercury Marine products from single engine to six engine vessels and has been granted more than 45 patents related to marine control systems.

Maersk Training UK (MTUK) has appointed a new managing director as the company looks to expand its offering to the North Sea energy sector. Leonardo Machado joins MTUK having previously been managing director of the company's operations in Brazil for six years. Machado played a key role in developing training for the wind and production industries, as well as expanding service solutions for the firm.With plans in place to grow and expand the business in the UK, Machado is aiming to make MTUK the preferred training and solution partner across the oil and gas and renewables sectors.He said: "Moving to the UK to take up this role seemed like a natural step in my career.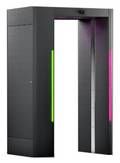 Tetranet is offering a solution to the maritime, offshore, ports and logistics markets an industrial walkthrough Covid19/virus and spores sanitizer as business seeks to return to normal. Designed for both inside and outside use, the company says it is ideal for  ports/harbors, terminals, onboard cruise ships, as well as on offshore rigs. Features touted by the company include: Walkthrough all body automatic harmless mist sterilization using HOCL (Hypochlorous) independently tested to kill 99.9999% of bacteria, viral infections, & spores.Brand Design with customers Logo/Color/Tag line Digital signage options availableSafe, harmless, used in food safety, healthcare and water treatment.