Maritime Vessels Directory
Filters
Type
Flag
Port
Companies
Year
Gross Tonnage
Maritime News

Nautilus Labs expanded the pilot phase initiated with TotalEnergies, a pilot aiming to optimize liquefied natural gas (LNG) carrier's fleet performance and reduce greenhouse gas emissions on its path towards carbon neutrality.TotalEnergies was looking for a technology partner to visualize and analyze fleet data in order to optimize overall operational efficiency and cut emissions. The charterer works with various owners and therefore requires a solution that can easily and seamlessly integrate with all existing ship-to-shore systems. The partnership with Nautilus Labs started in November 2020 and has since been expanded to the full long-term chartered fleet.

U.S.-based offshore vessels owner Harvey Gulf International Marine on Thursday announced that it has taken delivery of its second tri-fueled platform supply vessel. The 310-foot Harvey Power is equipped to run on liquefied natural gas (LNG), electric battery power, and ultra low sulphur diesel, but will be primarily operated utilizing only LNG and battery power.Harvey Gulf said it has three additional PSVs being retrofitted with batteries to make them tri-fueled, yielding a fleet of five tri-fueled vessels. Conversion for the final three vessels is expected to be completed by March 31, 2022.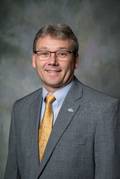 Australian shipbuilding group Austal Limited announced its Austal USA arm has appointed Rusty Murdaugh as president, effective September 9, 2021.Murdaugh joined Austal USA in 2017 as chief financial officer, and has been serving as interim president of the company since February 2021. As interim president, Murdaugh led the addition of steel shipbuilding to the Austal USA manufacturing operations and the company's facility expansion in Mobile by acquiring additional waterfront and services capability on the Mobile River. A U.S. defense industry veteran, Murdaugh previously held leadership positions with Esterline Corporation, Avnet, United Technologies (formerly Goodrich) and Honeywell.

Indonesian navy has increased patrols around its Natuna islands in the South China Sea after Chinese and U.S. vessels were detected nearby in international waters, despite saying there were no disturbance from the vessels, a navy official said on Thursday.Five navy vessels, assisted by an air patrol, have been deployed in North Natuna Sea to secure the area, Indonesian Navy western fleet commander Arsyad Abdullah told reporters."The Navy's position on the North Natuna Sea is very firm in protecting national interests within the Indonesian jurisdiction in accordance with national law and international law that have been ratified so that there is no tolerance for any violations in the North

Aerospace, defense and security company Babcock said it has secured the first export contract for its Arrowhead 140 (AH140) frigate through a design license agreement with PT PAL Indonesia (Persero), a state-owned enterprise that builds and maintains ships for military and commercial use from its facilities in Surabaya, Indonesia.  The deal comes two years since Babcock's AH140 design was first announced as the preferred bidder for the UK Type 31 frigate program at DSEI 2019, with the contract confirmed in November of the same year.The design license will enable PAL to build two Arrowhead 140 frigates in Indonesia with bespoke design modifications for the Indonesian Navy.